Andrew McCutchen could find a new team soon. Despite everything the New York Mets have gone through, they're still active in free agency and are reportedly interested in the former Milwaukee Brewers outfielder.
It would be in a bench role since the Mets already employ Mark Canha, Starling Marte and just signed Brandon Nimmo to a huge contract this offseason. McCutchen would be the fourth outfielder and likely the first player off the bench.
•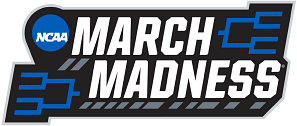 Jon Heyman reports that the Mets are looking at a lot of options for their fourth outfielder and have shown interest in the former Pittsburgh Pirates standout.
Mets fans are split on whether or not this is good news. Many believe McCutchen's prime is well behind him and others think he can still be serviceable off the bench.
The Mets struck out on Carlos Correa after weeks of feeling like he was coming to the team. They signed him to a massive contract before physical issues derailed it, allowing the Minnesota Twins to sneak in and sign him.
Now, since there aren't any superstars available on the market, the Mets are forced to simply look at depth. Players like McCutchen can provide that, though some fans still believe there are better options out there.
---
Where does Andrew McCutchen fit in the Mets lineup?
As mentioned, Andrew McCutchen would be a fourth outfielder, but he could also be the DH from time to time as well. Currently, Daniel Vogelbach is the DH, but he could sit when the Mets face a lefty.
If so, that opens the door for McCutchen to get even more playing time. Here's how the lineup might look:
Brandon Nimmo, CF
Starling Marte, RF
Francisco Lindor, SS
Pete Alonso, 1B
Jeff McNeil, 2B
Daniel Vogelbach/ Andrew McCutchen, DH
Eduardo Escobar, 3B
Mark Canha, LF
Omar Narvaez, C
McCutchen also has the ability to spell either Canha, Nimmo or Marte. He's a centerfielder by trade but has transitioned to corner outfield spots before.
The Mets would shore up their bench and provide themselves with a steady former MVP who can give them versatility. This would be a good signing.
Edited by Zachary Roberts