MLB Free Agency is buzzing with anticipation, and the rumors are swirling as teams gear up for the upcoming season. Despite offensive stars like Cody Bellinger, Rhys Hoskins, and Whit Merrifield commanding much attention, the real game-changers lie on the pitching mound.
Much of the offseason chatter has centered around the intriguing possibilities presented by the unrestricted free agency of two-way phenomenon Shohei Ohtani. However, the spotlight also shines brightly on the pitching mound. This year's free-agent class boasts an impressive array of starting pitchers, each with a unique skill set. Join us as we count down the top 10 starting pitchers in this MLB free-agency season.
The top 10 starting pitchers in MLB free agency this offseason:
•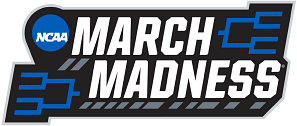 #10. Brandon Woodruff
The Milwaukee Brewers chose to non-tender Brandon Woodruff, a two-time All-Star recently. A standout starting pitcher known for his exceptional performances when healthy, he could make a significant impact on MLB teams looking to bolster their rotations.
#9. Kenta Maeda
Kenta Maeda, fresh from his stint with the Twins, enters free agency with a track record that suggests he could be a valuable addition to any pitching staff. Despite a 4.23 ERA last season, Maeda's versatility and past successes make him a pitcher worth considering for teams in need of an experienced arm.
#8. Jack Flaherty
Jack Flaherty, once a youth prodigy, has encountered challenges in recent seasons. Despite being acquired by the Orioles at the trade deadline, Jack Flaherty's stint with the team didn't yield the expected results. Now hitting free agency, Flaherty emerges as a captivating gamble for teams in search of a high-upside addition to fortify their pitching rotation.
#7. Luis Severino
Luis Severino, a Dominican pitcher and free agent after his tenure with the Yankees, faces the opportunity for redemption. Despite a challenging season with a 6.65 ERA, Severino could make a potential comeback with the right franchise.
#6. Clayton Kershaw
Dodgers veteran Clayton Kershaw remains a legend despite a challenging postseason. With a history of regular-season excellence, Kershaw's entry into free agency is bound to capture the interest of numerous teams looking to strengthen their rosters.
#5. Eduardo Rodriguez
Eduardo Rodriguez opted out of the final three years of his $49 million contract with the Detroit Tigers. His first-half brilliance before a finger injury, coupled with a strong return, positions Rodriguez as a highly sought-after prospect.
#4. Jordan Montgomery:
Jordan Montgomery has quietly established himself as one of the most reliable starters in the Majors since 2021. Montgomery has highlighted his pitching prowess with a consistent 3.20 ERA in 32 starts this year.
Delivering a stellar postseason performance, Montgomery was an invaluable asset during the Rangers' 2023 World Series winning run.
#3. Sonny Gray:
Sonny Gray's career has seen its share of ups and downs, but his recent two-year stint with the Twins has been nothing short of stellar. His 2023 season, featuring a 2.79 ERA over 184 innings, solidifies his appeal as a reliable option for teams in need of consistent and effective starting pitching.
Gray's track record makes him a compelling choice in a competitive free-agent market.
#2. Blake Snell:
Fresh off winning the NL Cy Young, Blake Snell's transition from the Padres to free agency marks a significant moment in his career. While a high walk rate raises eyebrows, Snell's talents are undeniable. For any team in search of a star front-line starter, Snell is an obvious choice.
#1. Yoshinobu Yamamoto:
Topping the list is the 25-year-old Japanese sensation, Yoshinobu Yamamoto. With back-to-back Pacific League MVP honors and Sawamura Awards, Yamamoto's dominance in Japan's professional baseball circuit is unparalleled. Adding to his achievements, he clinched the Triple Crown for three consecutive years. There is no doubt that he will excel in the MLB.
The unfolding drama of MLB free agency promises much intrigue and excitement for the fans. For more updates, stay tuned to Sportskeeda.