It's been a disappointing year for Manny Machado and the San Diego Padres. After entering the season with World Series ambitions, things quickly went off the rails. San Diego is still hanging on to their slim postseason chances, but that opportunity may take another blow as Machado is reportedly expected to undergo elbow surgery.
Even though Manny Machado is set to play for the Padres on Monday, there is a chance that the 2022 National League MVP finalist could be shut down any day now. According to Kevin Acee of the San Diego Union-Tribune, Machado's recurring "tennis elbow" may lead to elbow surgery, which comes with an estimated six-month recovery period.
•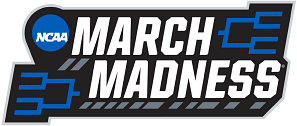 "Manny Machado said it looks like they are leaning toward surgery to handle the recurring tennis elbow he's been experiencing. Might have the surgery before end of season. Said they've tried shots, treatment, etc., but the last three months have been especially tough. #Padres" - @annieheilbrunn
It's likely that Machado will try to play through the pain and try to help San Diego fight for a postseason berth. However, if the Friars find themselves eliminated from playoff contention, there is a realistic chance that he will undergo the surgery before the end of the regular season.
This is the second season in a row that the All-Star third baseman has dealt with the injury, which the surgery is expected to repair. The procedure's recovery timeline is not expected to affect his participation in Spring Training this upcoming season.
"Elbow surgery is now looking more likely for #Padres star Manny Machado, and he could undergo the procedure before the end of the season" - @mlbtraderumors
The news of Machado's potential surgery comes in the wake of a scathing report about the Padres team culture
According to a recent article in the San Diego Union-Tribune, several anonymous veterans on the team, the clubhouse suffered from true leadership and a lack of a "winning culture." The $350,000,000 Machado was one of the players mentioned in the article.
"As Padres' season spirals, questions emerge about culture, cohesion and chemistry" - @sdutKevinAcee
While the veterans spoke about the team's lack of winning culture and superstar failing to lead by example, they also mentioned that there was no ill-will amongst the teammates. It remains to be seen if this sentiment continues after the regular season and some of San Diego's roster is shaken up.