On Sept. 17, the New York Yankees took to the field against the Pittsburgh Pirates. After recently crawling out of the AL East's last place for the first time since early August, fans hoped that their club might be able to complete their second sweep since mid-July.
After falling behind 2-0 to the Pirates early, an RBI double from DJ LeMathieu and a solo shot off the bat of Anthony Volpe knotted the game up. However, a double from Pirates hitter Jason Delay put the Pirates ahead 3-2 in the seventh, a score that held up.
•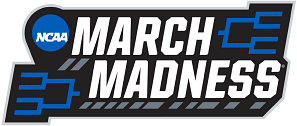 "Yankees cannot complete the sweep" - Talkin' Yanks
The pitcher of record for the Yankees was Carlos Rodon. Although the leftie struck out 10, the RBI double to Jason Delay was enough to hand him his sixth loss of the season.
Despite finishing last season as a Cy Young contender for the San Francisco Giants, Rodon has been a massive disappointment for the Yankees this season. He currently owns a 6.14 ERA after having missed the first two months of the season with an unexpected injury.
With the loss, the Yankees record now stands at 76-74. The Bronx Bombers stand two games ahead of the Boston Red Sox, who sit at last place in the division. The New York Yankees have not finished a season in last place in their division since the 1990 season.
Fans, always quick to administer blame, had plenty. Frustrated by the disastrous 2023 season, fingers were pointed at everyone from GM Brian Cashman to owner Hal Steinbrenner for the 2023 debacle.
Although some New York Yankees fans were clinging on to the prospect of making the postseason, it now seems to be all but impossible. The team sit 6.5 games back of the third and final AL Wild Card spot with a fortnight remaining in the 2023 campaign.
The New York Yankees will need to answer for the 2023 result
While the loss to the Pittsburgh Pirates was not all that important in isolation, it epitomizes the struggles the team has dealt with all season. Despite winning 99 games last year, it looks like the New York Yankees will have some serious soul-searching to do this offseason. What they will mean, or how it look remains to be determined. However, fans will not take kindly if the 2024 season ends up being anywhere nearly as disastrous as the 2023 season has been.