On Monday, the MLB announced all of the names on the 2024 National Baseball Hall of Fame ballot, including Billy Wagner. The Houston Astros great now finds himself on the ballot for the ninth time, hoping that he will finally be granted induction into baseball's museum.
•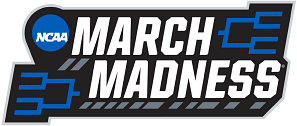 One of the best closers in baseball history, Billy Wagner has seen the number of votes in favor of his induction jump every year, finishing last year's polling at 68.1%. After finishing the previous year with 51%, the massive jump bodes well for Wagner, who needs to secure at least 75% in order to earn his enshrinement.
Although it is never a good idea to look ahead, the jump that Wagner saw last year bodes well for him entering this year's Hall of Fame vote. The seven-time All-Star spent the majority of his career with the Houston Astros, which is why many fans have taken to social media to plead their case for Wagner's Hall of Fame induction.
In the wake of the MLB's announcement of the 2024 Hall of Fame ballot, many felt that it has been long overdue for Billy Wagner to earn enshrinement. Given his accomplishments on the field, fans have said that he should have been voted in years ago.
A look at Billy Wagner's Hall of Fame-worthy career
The relief pitcher was selected by the Houston Astros with the 12th overall pick in the 1993 MLB Draft, later making his debut in September 1995. During the 1996 season, Wagner began to see his role expand with the club, eventually taking over the closer role for the Astros and becoming one of the best in baseball.
During his nine years with the Houston Astros, Wagner racked up a whopping 225 saves over the course of 504.1 innings. With Houston, he posted a 2.53 ERA, while also earning himself three All-Star selections, while also finishing 4th in Cy Young Award voting during the 1999 season.
After Houston, Billy Wagner made his way across the league, spending time with the New York Mets, Boston Red Sox, Atlanta Braves, and Philadelphia Phillies before retiring in 2010. He finished his career with a 27.7 WAR, 422 saves, and 1,196 strikeouts.