The Atlanta Braves have officially signed right-handed pitcher Reynaldo Lopez to a three-year contract to enhance their bullpen. The $30 million deal was announced on Monday morning.
Lopez will make $4 million in the 2024 season and $11 million in 2025 and 2026. Additionally, the Braves hold an $8 million club option for 2028, with a $4 million buyout.
•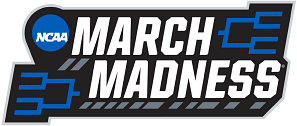 Showcasing his skills playing for the White Sox, Angels and Guardians, Lopez has maintained an impressive 3.27 ERA in 2023. He is well-known for his ability to strike out opponents, boasting a career-best 11.3 strikeouts per 9.0 innings last season.
A curious fan pointed out an interesting connection between Lopez and fellow pitcher Lucas Giolito. The two have consistently been teammates, been traded together from the Nationals to the White Sox and then to the Angels. Both landed up in Cleveland eventually. With Lopez now joining the Braves, fans are speculating about whether Giolito will coincidentally follow suit in the future.
Reynaldo Lopez's acquisition bolsters an already impressive Braves bullpen
Described as a reliable arm capable of delivering quality innings, Reynaldo Lopez adds depth to Atlanta's already impressive pitching roster. He will feature alongside starting ace Spencer Strider, Charlie Morton and Max Fried.
Although Lopez debuted as a starting pitcher with the Nationals, he later successfully transitioned into a valuable relief pitcher. This strategic signing by the Atlanta Braves aims to fortify their pitching staff and maintain a competitive edge in the upcoming seasons. Lopez's proven track record and versatility further solidify the Braves' commitment to building a well-rounded and formidable team.
It's worth noting that the Braves have been reinforcing their bullpen. Having already re-signed Pierce Johnson and Joe Jimenez earlier in the offseason, they also traded for Aaron Bummer. Lopez, who boasts a 3.02 ERA over the last two seasons, will be positioned in a setup role ahead of closer Raisel Iglesias.
Edited by Abhimanyu Gupta