Team Italy played a huge World Baseball Classic game against Chinese Taipei, but an espresso machine in the dugout stole the show. The coffee machine is something that every team likely has in the clubhouse, but no other team makes it this available.
This international tournament is about celebrating the joy of baseball, which this viral moment certainly highlights. Team Italy's espresso machine in its dugout is so unexpected and amazingly fitting. The Italian coffee is known for its strength and high concentration of caffeine, both of which would help during a game.
Twitter user Growing up Italia shared an image of the machine putting in work during the most recent game.
•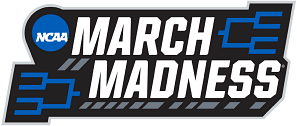 Team Italy is not expected to go far in this year's World Baseball Classic, so it may as well have some fun on the way. The team is quickly growing its international fanbase after an exciting game and an iconic coffee machine. Mike Piazza, the team's manager, learned how important a good clubhouse can be in MLB.
The former New York Mets star is doing all he can to bring the team together. Team Italy is largely made up of players born in the USA who are of Italian heritage. Getting the chance to represent their country is a highlight of their careers thus far, even if it doesn't necessarily help them in their professional careers.
Online baseball fans rarely have moments of pure enthusiasm that almost everybody can relate to. Instead of New York Yankees fans and Boston Red Sox fans letting a rivalry get in the way of discourse, everybody can enjoy this. Nobody has seen an espresso machine in the dugout before, leading to some hilarious reactions.
Team Italy has already given the 2023 World Baseball Classic some iconic moments, and there could be more to come.
The 2023 World Baseball Classic is already a monumental success
The WBC is designed to help grow the game of baseball on the international stage, and it is safe to say it is delivering so far. Fans around the globe are waking up in the early hours of the morning to watch overseas games. Stars like Shohei Ohtani and Mike Trout are drawing in casual fans who want to see the world's best play.
The World Baseball Classic has been successful in years past, but 2023 is taking it to a new level. Hopefully the excitement will only build and build until we reach the climax.
Edited by Joseph Schiefelbein