Clayton Kershaw is off to another fantastic start for the Los Angeles Dodgers. The longtime ace has already accumulated 1.2 fWAR and has a sub-3.00 ERA. The Dodgers are in first and Kershaw's presence has been a huge part of that.
However, he's an aging veteran that may or may not fit into the team's future, especially with ace Shohei Ohtani on their radar. Could he be shipped off this year? Probably not, but some teams will likely inquire and the desperate ones will more than likely offer something good. Here's where he could go.
---
•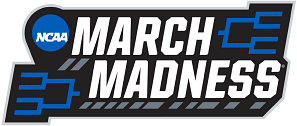 The Baltimore Orioles need Clayton Kershaw
The Baltimore Orioles are surging in the AL East and look poised to make the playoffs. However, surprisingly, this is not exactly because of dominant pitching. In fact, their starting pitchers are ranked 26th by Fangraphs starter fWAR. Adding Kershaw could be a big move for them.
---
Could the Arizona Diamondbacks make a move?
San Francisco Giants fans probably didn't like seeing Madison Bumgarner go to the Arizona Diamondbacks. Dodgers fans would like seeing Clayton Kershaw do that even less. Still, the Diamondbacks are in second and they may be ready to compete. Their starting pitching is 20th on Fangraphs, so this would be a good idea.
---
Clayton Kershaw to Fenway?
The Boston Red Sox are surprisingly competitive this year, but their pitching leaves a lot to be desired. Relying on Chris Sale at this stage is a risky game, but it's not for fellow lefty Kershaw. Boston is on the rise and the Dodgers ace could be a big addition.
Edited by Zachary Roberts