According to reports, Los Angeles Angels manager Phil Nevin once got so upset at Houston Astros hitting coach Alex Cintron that he threatened to 'kick his ass.' This was right after Cintron flipped off the New York Yankees bench in reaction to heckling over claims of illegal sign-stealing on Oct. 12, 2019, during Game 1 of the ALCS at Minute Maid Park in Houston.
"Tell Your F****** Hitting Coach I'm Going to Kick His F*****g A**," Phil Nevin reportedly said to Alex Bregman during the 2019 ALCS, as per BarstoolHubbs.
•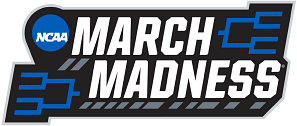 Since then, a document from MLB has been distributed outlining enhanced security measures against hi-tech sign-stealing. All stadium cameras are now the responsibility of the respective teams.
The team's designated replay official is watched to make sure they don't discuss signs with team personnel. The clubhouse TV feeds run on an eight-second delay.
Back in 2019 Houston's organization was pardoned, and their World Series title was not stripped. The league was never really able to determine if the Astros' sign theft constituted an organizational scandal or the bad decisions of a few players.
Recapping the Astros' sign-stealing incident
Since one of baseball's largest cheating scandals in recent years tarnished the team's triumph in 2017, the Houston Astros have advanced to the World Series three times.
In January 2020, Houston dismissed manager A.J. Hinch and general manager Jeff Luhnow after Major League Baseball penalized the team $5 million for the scam and deducted numerous draft picks.
Robert D. Manfred, the baseball commissioner, took no immediate action towards the culprits of the sign-stealing incident. He came under fire for not penalizing any of the players and for maintaining Houston's World Series victory since 2017.
Carlos Beltran, the recently recruited manager of the New York Mets, was the next domino to fall; he announced his resignation before overseeing a single game for the team. Beltran played the outfield for Houston in 2017.
"Carlos Beltran's words re the Astros' sign-stealing scandal: "... I didn't stop it the way no one stopped it." It's not taking responsibility--as Tony Kemp did, when even as one of the '17 Astros' youngest players, he refused to participate because he thought it was wrong," Buster Olney tweeted.
According to Manfred, Major League Baseball could not find any proof that Houston players used buzzers as part of their scheme to steal signs. The commissioner added that at the same time, he couldn't be absolutely sure that they didn't.