The Los Angeles Dodgers will be looking to reclaim their long-occupied spot at the top of their division after a disappointing early exit from the 2022 postseason. The team went down to their divisional rival, the San Diego Padres.
That said, 2023 is a new year, and there have been plenty of changes that will come to define the 2023 Los Angeles Dodgers. For one, star shortstop Trea Turner has departed, signing an 11-year deal worth $300 million with the Philadelphia Phillies. Turner hit .298/.343/.466 last year with 21 home runs and 100 RBIs. He also led the league in plate appearances.
•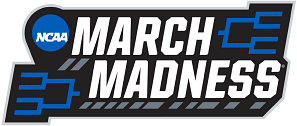 "148 days until @Dodgers Opening Day 2023 ... but who's counting." - @ Ron Cervenka
The Dodgers have made some key acquisitions. Key among them was the 1-year signing of Boston Red Sox slugger JD Martinez, as well as Noah Syndergaard, who is getting a trial with the team under another 1-year deal.
The LA Dodgers will kick off their 2023 season against the Arizona Diamondbacks on March 31st at Dodger Stadium. The game is set to take place at 7:10 pm PT.
This is the fifth time these two teams will face off on opening day. Historically, the Dodgers have had the edge, beating the D-Backs five games to one over the course of their early-season showdowns.
As always, the game will be broadcast on Fox Sports 1 and ESPN. If you do not have cable, FuboTV is offering MLB fans a chance to watch their favorite teams via subscription. A standard package costs roughly $69 per month.
"The 2023 schedule is here! Which series are you most excited about?" - @ Los Angeles Dodgers
For those tuning in on the radio, 101.7 THE TEAM will be carrying all of the Los Angeles Dodgers games in 2023. The show will be hosted by veteran broadcasting duo Charlie Steiner and Rick Monday.
As for the starting pitcher, we cannot be sure. The Dodgers were the best pitching team in the MLB last season and featured several incredible arms like Clayton Kershaw and Julio Urias.
---
The Los Angeles Dodgers will go for their eighth World Series in 2023
Apart from pitching, the Dodgers boast the likes of Freddie Freeman, who led the league in hits and runs last season. However, for the first time in a decade, it looks like the Dodgers might have stiff competition from the San Diego Padres. Undoubtedly, it will be an interesting season, not least for the NL West.
Edited by Nicolaas Ackermann