Does George Santos support the New York Mets? The Republican Congressman was arrested recently on 13 criminal charges, including seven counts of wire fraud, three of money laundering, one of theft of public funds, and two more counts of making false statements to the House of Representatives.
On Opening Day this season, he posted a video on Twitter in Mets attire and said:
"As a good old Mets fan, I know you guys aren't gonna be playing until April 6 back home, but a good, old-fashioned 'Let's Go Mets!'"
•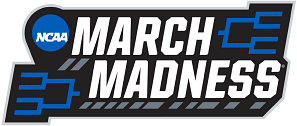 Clearly, Santos represents the Mets. He's a Congressman from Brazil originally but he has spent most of his life living in New York. That left him with two options for his fandom: the Mets or the New York Yankees.
Clearly, the embattled Republican landed on the Mets and stuck with them.
However, it appears that the former Congressman will not be watching all that many Mets games moving forward with the laundry list of criminal charges he's facing.
---
George Santos' New York Mets struggling mightily
Perhaps George Santos' struggles are symbolic of the Mets' own issues. While the Mets haven't committed any crimes, they are struggling in their own world like Santos is in his.
The Mets, pegged to be a World Series contender, are not even at .500 right now. They're 17-19, eight games from first and just two above the last-placed Washington Nationals. Their season is in danger thanks to injuries and poor play.
Edited by Zachary Roberts