San Diego Padres pitcher Joe Musgrove has been taken aback by how hard his teammate Fernando Tatis Jr. has worked this offseason. He is confident that the 2021 National League All-Star will conquer the league once again.
Tatis Jr. is ready to bounce back after a PED suspension kept him out of action most of last season.
•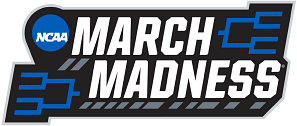 "Breaking: Fernando Tatis Jr. will be suspended 80 games for violating Major League Baseball's performance-enhancing drug policy, per @MLB" - Sports Illustrated, Twitter
At the time of Tatis Jr's. suspension, Musgrove was the most vocal amongst his teammates in calling him out for his failed drug test.
"How you act and the actions that he takes moving forward," Musgrove said, "is what's going to dictate how long this thing stays around."
Now, the two reconciled teammates are grinding it out together in a weekly underwater training class. They're being personally trained by former Marine Raiders at Deep End Fitness in San Diego. The pair are learning to embrace and redirect fear and stress in uncertain situations. They are using underwater fitness to give them an edge.
Tatis Jr. is attempting to turn the page on the darkest year of his young career. He is working harder than ever, according to Musgrove.
"He's having to face something that he never has or never wanted to face," Musgrove said of Tatis. "But he's handling it well. He's been around Petco [Park] every day. The work ethic he's putting in, he's going to be ready."
It remains to be seen how well Tatis Jr. will do next season. But we can expect fireworks from a stacked San Diego Padres lineup, which includes stars Juan Soto, Manny Machado, and Xander Bogaerts.
When will Fernando Tatis Jr. return to the fold in MLB
San Diego Padres slugger Fernando Tatis Jr. looks poised to return in 2023. He received an 80-game suspension last season for violating the league's performance-enhancing drug policy.
Tatis Jr. will have to miss the first 21 games of the season. Barring any unforeseen circumstances, he will return to the lineup once he fully serves his suspension. Fans will undoubtedly be roaring in excitement to see the 24-year-old back on the field with the Padres.
Tatis Jr. has posted a .292/.369/.596 slash line with 81 home runs and 195 RBIs over three MLB seasons. He is also a two-time Silver Slugger Award winner and was the National League home run leader in 2021.