YouTube TV will not be streaming MLB Network in 2023. Google's YouTube TV and Major League Baseball failed to agree to a renewed deal for MLB Network before its expiry on Jan. 31 this year. The channel will, therefore, not be available for streaming on YouTube anymore.
As of Jan. 31, 2023, the channel was dropped from the YouTube TV lineup. In addition, subscribers can no longer access previous Library recordings on the channel. This comes as a major blow for fans of the MLB, many of who purchased the subscription in the first place for watch baseball games.
MLB channel released a statement, stating:
•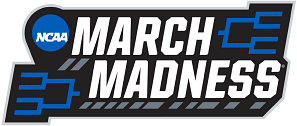 "With spring training about to start, we regret that YouTube TV has been unwilling to negotiate a fair carriage agreement.
"With the great demand and value for live baseball content, Major League Baseball's commitment to MLB Network now and in the future is stronger than ever before, and we remain open and committed to reaching an agreement with YouTube TV as soon as possible."
YouTube TV also put out a statement, promising continued conversations to bring this stalemate to an end:
"We have been working hard to renew our deal with the MLB Network to continue carrying their content on YouTube TV. However, we have been unable to reach an agreement, and starting today, January 31, 2023, MLB content will no longer be available on YouTube TV.
"Members will be able to continue watching select national MLB games via coverage on FOX, ESPN, and TBS through our Base Plan. We also provide the flexibility to pause or cancel your membership anytime."
The statement further read:
‌"We apologize for the news and will continue conversations with the MLB to advocate on your behalf, in the hope of restoring their content on YouTube TV. As always, thank you for being a YouTube TV member, and for your patience and understanding."
The MLB platform was one of the few channels that provided the option of 4K add-ons, with specific 4K content available for that particular slab.
MLB can be streamed on various platforms such as DTV STREAM, FuboTV, Hulu, Philo, and Sling TV.
Among these options, a subscription to Fubo costs $74.99 per month. The platform also offers customers the option to stream only one or two local stations.