Dave Dombrowski has been around for a long time. The 67-year-old has headed baseball operations for five organizations in a career spanning six decades. To illustrate his longevity, Dombrowski was once the general manager of the Montreal Expos, who left for Washington in 2005.
Dombrowski won the World Series with the then-Florida Marlins and Boston Red Sox, while two of his Detroit Tigers teams also reached the Fall Classic.
Now president of baseball operations for the Philadelphia Phillies, Dombrowski still has a burning desire to win. The Phillies have come close to winning it all the past two seasons, losing to the Houston Astros in the 2022 World Series before falling to the Arizona Diamondbacks in this year's National League Championship Series.
•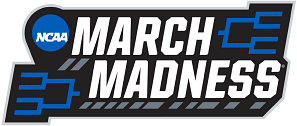 Dave Dombrowski has put the Phillies on a winning track since coming to Philadelphia out of semi-retirement. He and his family had moved to Nashville, where Dombrowski was trying to help a group gain an MLB expansion franchise.
The Philadelphia Phillies broke a streak of nine consecutive non-winning seasons in 2021 and followed up by qualifying for the postseason the past two years. It has been quite a turnaround for the franchise, but it is not enough for Dombrowski.
"We're happy that we've turned our organization around, but we're not satisfied by any means until we win the whole thing," Dave Dombrowski told Sportskeeda. "When you get as close as we have, it only adds fuel to the fire."
---
Dave Dombrowski and the Phillies: Oh, so close!
The Phillies held a 3-2 lead over the Arizona Diamondbacks when the best-of-seven series shifted to Philadelphia. However, the team lost both games at Citizens Bank Park, where its boisterous fans had helped provide a great home-field advantage.
So, where did things go wrong for the Phillies in the NLCS? Dave Dombrowski believes for one of the few times all year, the hitter got anxious and started swinging at bad pitches.
"I don't know if it was because they were such quality pitches that they were fooled," he said. "I don't know if the timing was off. I don't know if they were stressing too much or feeling pressure. I don't really know that answer, but you could tell that we chased a lot more, and they took advantage of it."
Making the series loss more difficult is the Phillies had been 28-11 all-time at CBP in the postseason before Game 6. Yet they fell short of their first World Series title since 2008.
"It's fantastic, it's fun, it's energizing … I sat there during the postseason, and you're a part of it, but you'll be looking around and know that's what you always hope happens with the fans," Dombrowski said of the atmosphere in Philadelphia. "It's an enjoyable time for your fanbase. If you're a person in Philadelphia, you want to come to the ballpark. It's fun.
"It's a great atmosphere. It's a fun club to watch play. It's great entertainment. You want to win for those fans."
---
Determined to try again
The Phillies have a nucleus of a club that should be able to make another run at a championship next season. There is plenty of star power with such players as first baseman Bryce Harper, catcher J.T. Realmuto, shortstop Trea Turner, right fielder Nick Castellanos, designated hitter Kyle Schwarber and right-hander Zack Wheeler.
Harper will be a full-time first baseman after the former outfielder played the position for the first time in his 12-year career in 2023. The Phillies eased the two-time NL MVP eased him in at first base after he underwent Tommy John reconstructive elbow surgery last November.
The Phillies have decided not to re-sign first baseman Rhys Hoskins in free agency after he missed the past season after sustaining a knee injury during spring training.
"We think it makes us more athletic," Dave Dombrowski said of keeping Harper at first base. "We're in a position now where all of a sudden, we've got an athletic infield."
Dombrowski also checked off the biggest box on his off-season to-do list on Sunday when the Phillies re-signed right-hander Aaron Nola to a seven-year, $172 million deal.
The 30-year-old Nola had a subpar 2023 season with a 12-9 record and a 4.46 ERA. However, he has made at least 32 starts and pitched at least 180.2 innings in each of the last five full regular seasons.
---
Opening the checkbook
While Nola is not a lock to return, it would be unwise to bet against the Phillies in that sweepstakes. Owner John Middleton has shown multiple times in recent years that he usually gets his man in free agency.
Harper was signed to a 13-year, $330 million deal during spring training in 2019. Since then, the Phillies have given out contracts of $300 million to Turner, $118 million to Wheeler, $115.5 million to Realmuto, $100 million to Castellanos and $80 million to Schwarber.
"Ownership really sets the foundation for the whole organization," Dave Dombrowski said. "They've expressed it to people, the (fans) know it, they feel it, it makes it enjoyable because John takes the extra step to do what he can to win.
"I think, also for him, it's a fabric of the community. He's from Philadelphia. He's been a Phillies fan. He knows what it's like. So, I think it's very helpful for everyone that's involved that you have that type of support, and everybody knows it. He puts us in position to contend for championships because he wants to win one so badly."
Chicago, Illinois native Dave Dombrowski has been named Baseball America Executive of the Year twice, in 2006 and 2018. He joined the Philadelphia Phillies in November 2020.