Star MLB pitcher Justin Verlander collected yet another Cy Young Award over the weekend at the Baseball Writers' Association of America dinner. This takes his total tally to three.
His wife and SI model Kate Upton shared photographs of the pair on her Instagram account, in high spirits before the ceremony.
•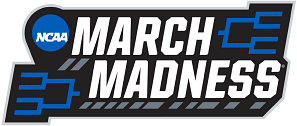 "All dressed up to celebrate @justinverlander's 3rd Cy Young!" - Kate Upton, Instagram
Verlander looked the part in a delicate blue suit coupled with a smashing black bowtie and Upton looked gorgeous as ever in her exquisite purple gown.
Upton, undoubtedly Verlander's biggest fan, has been a regular at numerous Houston Astros games. She wears personalized Verlander clothing and voraciously supports the All-Star pitcher.
Verlander joins Clayton Kershaw and Max Scherzer with this award in hand as the only active players to have won the award three or more times. He also became only the 11th pitcher to win it three times and is improving his case for being one of the greatest ever to do it with his growing resume.
"Justin Verlander is the 11th pitcher in MLB history to win 3 Cy Young Awards" - FOX: Sports MLB, Twitter
The night was almost too perfect to be true, and there was some juice. The award ceremony and Verlander's plaque were marred by an embarrassing spelling mistake, where 'valuable' was misspelled as 'valuble.'
"omg valuable is spelled wrong" - Talkin' Baseball, Twitter
Kate Upton allegedly changed MLB teams to root for Justin Verlander
During an interview on "Live! with Kelly and Michael" in August 2014, model Kate Upton revealed that she was an avid New York Yankees fan. She changed her allegiance to root for Justin Verlander. Here's what she said:
"I used to be a really big Yankees fan. But I'm sleeping with the enemy. My boyfriend plays for the Tigers. I had to pick a side."
She described her departure from the Yankees as a "bad breakup."
We will see if Justin Verlander can add to his increasing number of accolades in the upcoming season.