Shohei Ohtani had arguably one of the greatest seasons of his career in 2022. He put up career numbers on the mound with a 15-9 record and a 2.33 ERA. It was a monster year at the plate for the superstar as well, as he hit .273 with 34 home runs.
All the signs were pointing to another MVP year, but then Aaron Judge walked in and broke the American League single-season home run record. His 62 home runs surpassed Roger Maris, who broke the record in 1961.
Apparently, Ohtani was upset by the MVP snub. He thought he had a far better season than Judge, with him being great both at the plate and on the mound.
•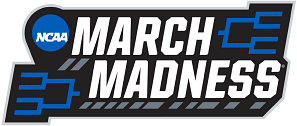 "Shohei Ohtani was not happy about not winning the MVP," Los Angeles Angels manager Phil Nevin said.
The MVP race could not have been any closer last year. Both Shohei Ohtani and Aaron Judge were more than deserving of winning the award with the seasons they had in 2022.
Playing for the Los Angeles Angels may have played a role in the MVP voting. Although whichever team you play for shouldn't matter, Judge was carrying a New York Yankees team which was viewed as a contender.
Does this light a fire under Shohei Ohtani?
Watch out for Ohtani this upcoming season. Not only is he coming off a year when he was snubbed as the MVP, but he's also in the last year of his contract. Every team in the league will be trying to figure out a way to sign Ohtani.
As we have seen in the past, athletes typically perform better when they are facing a contract year. It's not clear how Ohtani can perform any better than he has in the past, but noone should question that.
While the Angels will have the chance to re-sign him, it doesn't seem likely. In his five years in the league, he hasn't been to the postseason once. It's not a good look for the league to have one of its best players consistently miss the postseason. It would be better for the game to have Ohtani on a contending team.
It will be interesting to see what happens to Shohei Ohtani this season. Will the MVP snub better his performance? Will this be his last year in an Angels uniform?
Edited by Joseph Schiefelbein