The MLB is full of talent, perhaps now more than ever. It's a deep game at nearly every position as there are tons of good players. Second base is no different, as there are routine All-Stars and potentially future Hall of Famers there, too.
Popular podcaster Ben Verlander ranked the second basemen across baseball into a tier list.
•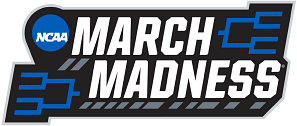 In the elite tier, he put Marcus Semien and Jose Altuve. Just below that were Ozzie Albies and Jeff McNeil. In the "Really Good" section, Tommy Edman, Jonathan India, Ketel Marte, Nico Hoerner, Andres Giminez, Luis Arraez, Gleyber Torres and Jorge Polanco.
In the "Pretty Solid" category are Whit Merrifield, Dylan Moore, Brandon Lowe, Chris Taylor, Brendan Rodgers, Brandon Drury, Thairo Estrada and others.
MLB fans are pretty disappointed with this list as a whole. There are, in their minds, a few surprises on this list.
There are a few common refrains here. First, Brandon Lowe is ranked entirely too low according to fans. He's been one of the best offensive second basemen in all of baseball for several years. A down year in 2022 shouldn't put him at the bottom of this list.
Second, many believe Ozzie Albies is too high. He's been a key cog in the Atlanta Braves' teams, but many MLB fans don't believe he's on the same level as Jeff McNeil, who some fans believe is ranked too low, too.
---
Who were MLB's best second basemen in 2022?
While Verlander specified that this list is ranked for the upcoming season, it's still nice to see who were the best the previous season.
fWAR is baseball's premier value stat, so here's how last year's second basemen looked based on it:
Jose Altuve, 6.6
Andres Giminez, 6.1
Jeff McNeil, 5.9
Tommy Edman, 5.6
Marcus Semien, 4.2
Jake Cronenworth, 4.1
Luis Arraez, 3.2
Gleyber Torres, 2.7
Thairo Estrada, 2.7
Brendan Rodgers, 1.7
Last season, these players were the best at second base. With new faces moving to the position, what will it look like in 2023? Verlander believes there will be a few changes at the very least.
Edited by Zachary Roberts