Carlos Beltran arguably had a Hall of Fame career. It's hard to define that in exact terms, but it would surprise fans who watched him if someone said he never made it.
However, once his role in the 2017 Houston Astros sign-stealing scandal surfaced, that reality came into view. Given how the baseball world has treated other "cheaters," his Hall of Fame candidacy has become a lot more questionable.
•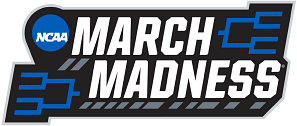 However, one MLB writer believes it won't matter in the long run. Gabriel Lacques said for USA Today:
"Statistically or purely from an aesthetic standpoint, Beltran was one of the game's most talented players, certainly within his era and by some measures of all time.
"Beltran hit 435 home runs and stole 312 bases, one of just five in the 400-300 club. The odds are certainly in his favor. Beltran's resume should age nicely, and punitive votes against him for his sign-stealing role figure to recede as time goes on."
Beltran clearly has the resume to at least be a strong consideration for voters. It's been almost six years since the Astros stole signs, so time is only going to be more forgiving for those involved.
Beltran, who was not an overly prominent member of that team, will likely be forgiven eventually. With 10 years to make it before being dropped off the ballot, Beltran has plenty of time to be forgiven and then inducted into the Hall of Fame.
Other players that the public doesn't love, like Alex Rodriguez and Andy Pettitte, have a much harder road to the Hall of Fame. In time, Beltran will be forgiven for his role in the scandal and voters will more than likely allow him in before his time is up.
---
When did Carlos Beltran retire?
Ironically enough, that World Series-winning, scandal-rocked season with the Houston Astros in 2017 ended up being the final year of Carlos Beltran's career.
He would go on to accept the manager's position with the New York Mets before his role in the scandal came out and he had to walk away. Nevertheless, Beltran remains one of the best players in baseball history.
Edited by Zachary Roberts