The Nashville Stars, a Tennessee management group vying to bring an MLB franchise to the state, announced the addition of Don Mattingly as an advisor. The group led by Dave Stewart has 2026 as the target date for Major League Baseball's Nashville expansion franchise.
"We're extremely excited to announce Don Mattingly as our newest baseball advisor! He will provide counsel on key strategic matters and add decades of invaluable baseball experience to our roster. Welcome to the team, Donnie Baseball!" - Nashville Stars
•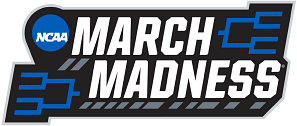 Music City Baseball is an organization of Nashville businesses, sports, music, and community leaders attempting to bring an MLB franchise to the city, which would be known as the Nashville Stars. The team and stadium will be seen as a central piece of a mixed-use, multi-themed family, sports, and entertainment district.
The group's goal is to complete the construction of a new baseball stadium by early 2025 and commence competition in the spring of 2025. The group is reportedly eyeing an area of North Nashville near Tennessee State University for the location of the new stadium.
While the Music City Baseball group prefers an expansion team, the group is also open to the relocation and rebranding of a current franchise.
MLB Commissioner Rob Manfred said in an interview with ESPN that the MLB is looking to expand from 30 teams to 32. While he was not specific about which cities are being considered, several, including Nashville, have been mentioned. Other cities rumored to be considered are Las Vegas, Portland, Charlotte, and Montreal.
"Calling it now in like a year the MLB is gonna announce expansion teams in Nashville and Vegas" - @blimp_sox
If the Nashville Stars were set to become the next expansion team in Major League Baseball, they would be the first new franchise since 1998. That season saw the Tampa Bay Rays and Arizona Diamondbacks join the MLB, pushing the total number of teams to 30.
The history of the Nashville Stars in Tennessee
The Stars are deeply rooted in Nashville's rich baseball history going back to 1860. The team was a semi-professional baseball team in the Negro Leagues from the late 1930s until the early 1950s.
"Today, we honor our partner @NLBMuseumKC @nlbmprez for their 32 amazing years of helping preserve America's pastime - the great sport of baseball!" - Nashville Stars
If Major League Baseball approves the expansion, the franchise would become the first to honor a team name from the Negro Leagues.