The Philadelphia Phillies re-signed their ace RHP Aaron Nola to a staggering $172 million over seven years, thereby taking one premium piece of the free agency market.
But the hunt for Dave Dombrowski and his unit doesn't end there, as sources close to the Phillies speculate that Philadelphia is still interested in signing Yoshinobu Yamamoto to further bolster the starting pitching lineup and increase the depth in the bullpen.
•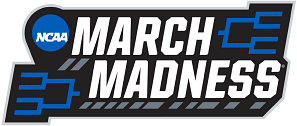 "A source with direct knowledge of the Phillies' thinking says that they are still in on Yamamoto. Nola was their first priority and now they are looking to bolster pitching depth," - byalexcoffey
Phillies fans took to Twitter to voice their amazement and jubilation at the fact that the top brass in Philadelphia would still be after free agent Yoshinobu Yamamoto despite having sealed the deal for Nola.
"Now we Talking" - thacheef1
"Build this man a statue" - Chrisx23_
"Give me Yamamoto, Gray, Neris, and Hader" - OrionKsBellt
"Seems obvious that the only way this happens is if they move off of Walker's contract" - g_haz411
"They need to be realistic and not even waste their time talking to ohtani and focus on real targets ! A dynasty can be had" - corvusglaive19
"All star game in philly in 2026 . they know what they doing" - 1standjawn
"They need a reliable third starter, not a guy they trot out for 60 pitches in a playoff game. So yeah, don't stop after Nola" - ChewsdayMorning
"Yes please. We simply can't 'Run It Back' Turner was my early Christmas present last year - this year please make it Yamamoto" - Honeybo52188140
"If they don't sign him, do they look for a deadline trade?" - beersnob20
"Thank you Alex" - PhightForRedOct
Philadelphia Phillies are still in pursuit of Yoshinobu Yamamoto
The Phillies are trying to get back on track after losing the NLCS. Even if Wheeler and Nola have been excellent, the Phillies would have one of the league's scariest three-headed monsters if Yoshinobu Yamamoto joined the lineup.
"Source tells me this potential deal with Nola does not preclude the #Phillies from still going after top-tier names, such as Japanese pitcher Yoshinobu Yamamoto. The club is also considering a potential extension with Zack Wheeler. His deal ends after the 2024 season" - PGordonPBR
Over his seven years in the NPB, Yoshinobu Yamamoto has pitched to a 75-30 record, 1.72 ERA, and 986/216 K/BB ratio. Along with the Triple Crown in pitching, he was awarded the Sawamura Award three times, which is Japan's version of the Cy Young Award. Yamamoto has also won two MVP awards in the Pacific League.