After the San Diego Padres went out and spent a boatload of money this past offseason, fans expected the team to be a contender in 2023 from Day 1.
In addition to penning 2022 MVP runner-up Manny Machado to a mammoth deal worth $350 million over 11 years, the team also signed All-Star shortstop Xander Bogaerts to a $280 million contract over the same span of time. Additionally, fans knew that 2021 NL home run leader Fernando Tatis Jr. would be back from his suspension.
However, things have not panned out as they were expected to. The San Diego Padres are currently 22-27, fourth in the NL West, and eight games out of the top spot in their division.
•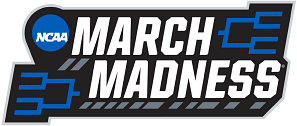 In a recent appearance on the Talkin' Baseball podcast, Jomboy media founder Jimmy O'Brien and his guests highlighted just how bad things really are for the Padres. He said:
"That's devilishly bad."
"Starting to worry about the Padres" - Talkin' Baseball
In the clip, Jomboy discussed how catcher Austin Nola has allowed among the highest steal percentage in baseball, having only thrown three runners out all season. In a year where stolen bases are already through the roof, that stat is very telling.
The team went on to highlight how the San Diego Padres also have abysmal hitting stats. With a team average of just .223, they place dead last in the entire MLB.
In games with a differential of less than one run after the seventh inning, the Padres are hitting just .187, a stat that also placed them last in the league in the category.
"Fun Fact: The Oakland Athletics who are 10-37 have scored more runs than the San Diego Padres this season." - Thomas Carrieri
After a sweep at the hands of the Boston Red Sox this past weekend, the Padres lost to the Washington Nationals, one of the worst teams in the AL, on May 24. Despite making it all the way to the NLCS last season, things have yet to get off the ground.
The San Diego Padres will need to turn the ship around soon
It is hard to understate how hyped the Padres were at the beginning of the season. After all their big moves, the team was poised to end the Los Angeles Dodgers' perrennial stranglehold on the NL West. However, it now looks as though the team will be lucky to be taken seriously come summer.