The Houston Astros chose veteran scouting executive Dana Brown as their new general manager on Thursday, replacing GM James Click, who was responsible for building the 2022 World Series champions.
In his four years as the Atlanta Braves vice president of scouting, Brown, 55, was successful in identifying several draft picks. His 2019 draft in particular was a bonanza, as he selected Shea Langeliers, the core of Atlanta's trade for Matt Olson, in the first round, projected shortstop Vaughn Grissom in the eleventh round, and starting center fielder Michael Harris II in the third round.
•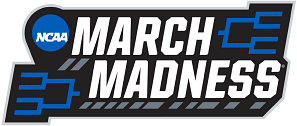 "Dana Brown is going to help the Astros maintain the window they are in, which is very, very scary" - Ryan Spilborghs
"spillygoat19 loves the Astros hire of Dana Brown" - MLBNetworkRadio
The only other black general manager pair in baseball history is Ken Williams and Jerry Manuel, who managed the White Sox, and Brown is the Astros' second black GM in the team's history. Brown also joins Dusty Baker as the sport's only black general manager.
"Longtime baseball executive Dana Brown has been hired as the Astros new General Manager, Astros Owner and Chairman Jim Crane announced today" - astros
Dana Brown is a gem of a hire for the Astros' management
The Astros selected Brown after interviewing candidates that included former Miami GM Michael Hill, former San Francisco GM Bobby Evans, and Cleveland assistant GM James Harris.
James Click's contract expired after the Astros defeated the Philadelphia Phillies in the World Series and was replaced by Dana Brown. The chairman and owner of the Astros, Jim Crane, was in the midst of negotiating a new contract when Click turned down a one-year offer.
"It's time to get greedy" - astros
Brown takes over a squad that is trying to make a run in its seventh straight appearance in the American League Championship Series and is in a position to challenge for its third World Series championship since 2017. Given the pitchers and catchers report on February 15, he'll need to pick things up quickly.
With the exception of left fielder Michael Brantley and catcher Martin Maldonado, most of the Astros' essential roster members are under contract for at least the next two seasons.
Yordan Alvarez, Alex Bregman, and Jose Altuve are examples of young core players the Astros have signed for extensions in the past. Kyle Tucker and Framber Valdez, both 2022 All-Stars, are also candidates for extensions.