On Sept. 16, the LA Angels announced that Shohei Ohtani would miss the remainder of the 2023 season on account of an oblique injury. As the 29-year-old two-way star's contract will expire at the end of the year, many believe Ohtani has played his final game for the Halos.
On account of their 68-80 record, the Angels are 13.5 games back of a playoff spot and will miss the postseason for the 10th straight time. Many have pointed towards Ohtani's desire to win a championship as proof that his time at Angel Stadium is over.
Currently the league leader in triples, home runs, walks, on-base percentage, and total bases, Shohei Ohtani also owns a 3.14 ERA alongside a 10-5 record. When he enters free agency, Ohtani is expected to gain offers of up to $600 million. Let's take a look at where he might go.
•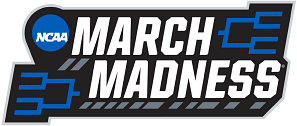 "Angels announce that Shohei Ohtani has been placed on the injured list with an oblique injury and will be out for the remainder of the season." - MLB
Top 5 landing spots for pending free agent Shohei Ohtani
#1 Seattle Mariners
Before coming to MLB from Japan in 2017, Ohtani indicated that he preferred a West Coast team. As with all teams, the appetite to sign Ohtani is strong among Seattle Mariners fans, and they let him know as much during the 2023 All-Star Game at T-Mobile Park.
"The "Come to Seattle!" chants are LOUD for Shohei Ohtani" - Yahoo Sports
The only issue is that many of the Angels' problems are shared by the Mariners. Despite boasting some incredible hitters like Cal Raleigh, Ty France, and 2022 Rookie of the Year Julio Rodriguez, the team does not seem poised to win. Perhaps Ohtani, who spent a summer in Seattle, could sign based on sentimental grounds, but don't hold your breath.
#2 Boston Red Sox
Outfielder Masataka Yoshida made his MLB debut for the Boston Red Sox this year after inking a five-year, $90 million deal after coming over from Japan. The outfielder is having a great season, hitting .288/.341/.450 with 15 home runs and 68 RBIs.
Yoshida and Ohtani are known to be close friends, and after the Sox fired former CBO Chaim Bloom this week, his successor will undoubtedly be looking to make big waves. However, the Sox are not exactly expected to win a World Series anytime soon.
"Thinking about Masataka Yoshida and Shohei Ohtani on a Tuesday morning at 10 AM." - Tyler Miliken
#3 Baltimore Orioles
At the 2023 trade deadline, when rumors that the Angels might trade Ohtani were swirling, the Baltimore Orioles were identified as a prime candidate to land him. With a record of 91-56, the O's are the AL's best team, and look to be good for a long time, despite winning just 52 games in 2021.
However, some uncertainty regarding ownership casts doubt on Baltimore's internal infrastructural capabilities to land a deal of this magnitude.
#4 New York Mets
After the New York Mets were forced to trade the two highest-paid players in history this August, a dark cloud of embarrassment settled under billionaire owner Steve Cohen's office. The Mets are the richest team in baseball, and most certainly have the funds to ink Shohei Ohtani to any type of deal he wants. However, the Mets' chronic underperformances may remind Ohtani too much of his current home.
"@Decker6 can see the Mets throwing the BANK at Shohei Ohtani. Which team do you think will land the megastar?" - BetQL
#5 Los Angeles Dodgers
Ohtani signing with the Los Angeles Dodgers just makes the most sense. Just a stone's throw from where he currently plays, Shohei Ohtani will be able to retain much of the comforts of home. Despite ranking first in ERA last season, the Dodgers now rank 15th in the category. With legendary ace Clayton Kershaw looking more and more likely to retire, and 2022 NL ERA leader Julio Urias' career in serious doubt, inking Ohtani will ensure that Dodgers' pitching - and hitting - stays up to scratch.