The St. Louis Cardinals have agreed to a deal worth $10 million over one year with RHP Lance Lynn. The veteran spent his 2023 season with the Dodgers before testing the waters of free agency yet again. The 36-year-old big righty asserts authority from the mound and has amazing variations to his pitches.
Former White Sox legend and two-time All-Star A.J. Pierzynski shared his conversation with Lance after his decision to sign with the Cardinals. A.J. mentioned that Lynn was happy to move a little closer to his home, which would eventually aid him in spending more time with his loved ones, and thus it was a "no-brainer" for him.
•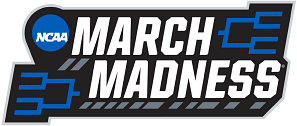 "A.J. Pierzynski on what Lance Lynn told him about why he's going back to the Cardinals: "He said, 'Hour and a half from my house. Sleep at home every night. It was a no brainer" - FoulTerritoryTV
St. Louis picked Lynn in the first round of the 2008 Major League Baseball Draft. Now, the big man will be returning to his boyhood club. Lynn, a Headline Sports Group client, will make approximately $10 million from the deal, which is still awaiting the outcome of a physical.
The contract can top out at $24 million over two seasons, with $3 million in potential incentives in 2024. That suggests that the 2025 option is worth $11 million.
"Right-hander Lance Lynn and the St. Louis Cardinals are in agreement on a one-year contract with a club option that guarantees around $10 million, sources familiar with the deal tell ESPN. Lynn, 36, was drafted by Cardinals and returns, pending physical, as they rebuild rotation" - JeffPassan
Lance Lynn is back with the St. Louis Cardinals next season
Lance Lynn, 36, was chosen by the Cardinals as the 39th overall choice in the 2008 draft; thus, this is a homecoming for him. The 6'5′′ right-hander played his first six seasons in St. Louis, where he pitched 977 2/3 innings of 3.38 ERA ball, establishing himself as a top big leaguer.
The Cardinals needed three starting pitchers to bolster a struggling bullpen that had the fifth-worst ERA in the MLB going into the offseason.
"Lance Lynn getting a $10M - 1 year deal with the Cardinals shows what the market will cost for starting pitching this year" - michaelschwab13
Along with youthful left-handers Matthew Liberatore, Zack Thompson, and Drew Rom—all of whom began games to differing degrees of efficiency last season—St. Louis also returns Steven Matz and Miles Mikolas to increase the depth and effectiveness of their pen.