On Thursday afternoon, the San Diego Padres experienced another blow to their infield as Ha-Seong Kim exited the game against the Washington Nationals in the top of the second innings.
The incident occurred when Kim fouled a ball off the inside of his left knee, causing him to crumple to the ground in obvious pain. He had to be assisted off the field by two team trainers.
•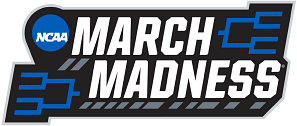 Initial reports indicate that Ha-Seong Kim may have avoided a significant injury. X-rays on his knee came back negative, according to manager Bob Melvin. While it is unlikely that Kim will be available for the series opener against the New York Yankees, he might be able to avoid being placed on the injured list.
How bad is Ha-Seong Kim's injury?
Fortunately, the injury seems to be a contusion, as revealed by Kim himself through a Korean interpreter. However, he admitted that the pain was severe and expressed uncertainty about how he would feel the following day.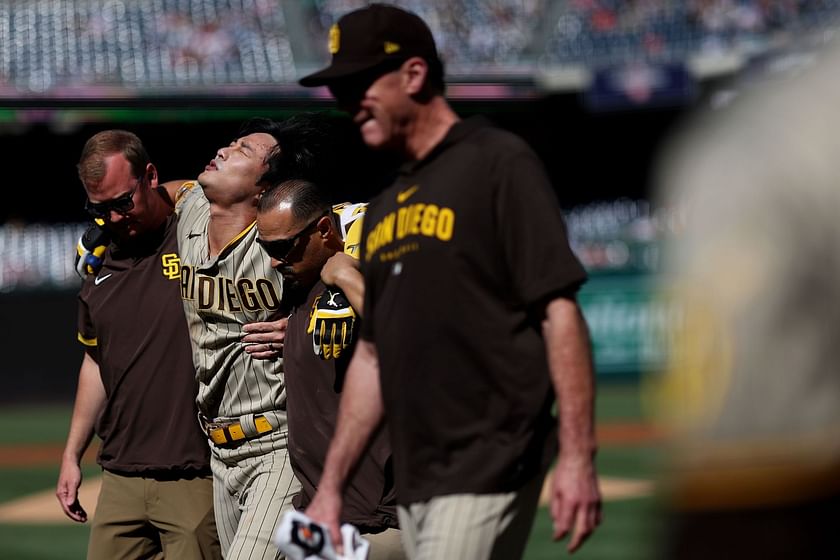 The Padres' infield has faced several challenges in recent weeks. With Manny Machado already out due to a fractured metacarpal in his left hand, Kim had taken on the role of the team's primary second baseman, shifting to third base in Machado's absence.
He had been performing admirably in the new position, providing solid defense while Rougned Odor and Brandon Dixon platooned on the right side.
Brandon Dixon entered as a pinch-hitter for Ha-Seong Kim mid-at-bat and subsequently took over at first base. Jake Cronenworth moved to second base, and Odor shifted to third base. This infield alignment is expected to be used for as long as both Kim and Machado are unavailable.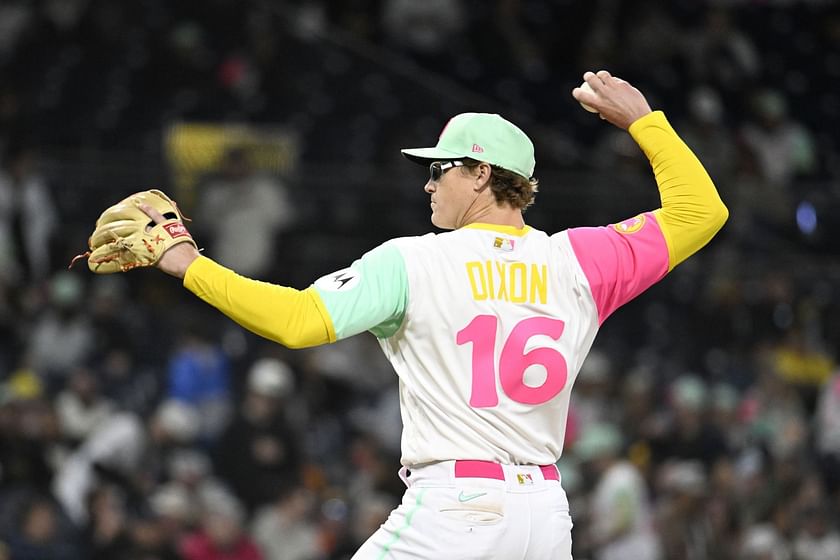 Although it appeared to be a significant injury at the time, the Padres seem to have avoided a major setback. The team does not anticipate making a roster move to add another infielder if Kim does not require an IL stint, according to Melvin.
While the absence of both Ha-Seong Kim and Machado poses problems for the Padres, they will have to rely on the remaining infielders to step up and contribute until the injured players return.
The team remains hopeful for a quick recovery for both Kim and Machado, as they navigate through the season with the goal of competing at a high level.
FOR MORE ON THE SAN DIEGO PADRES: