MLB The Show 23 was released on March 28, two days before the start of the new MLB season. Early access to the game began five days prior on March 23.
MLB The Show is developed and published by Sony Interactive Entertainment San Diego Studios, and the game will be available on PlayStation 4, PlayStation 5, Xbox Series S/X, Xbox One, Nintendo Switch and PC. Hence, it's likely that the release of the game will follow a similar pattern to previous releases.
Regarding early access, Sony Interactive Entertainment typically offers a pre-order bonus for those who purchase the game in advance. Bonuses often include early access to the game, exclusive content and other perks.
•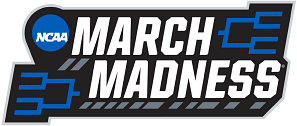 Early access can be obtained by purchasing the Captain Edition or Deluxe Edition of the game. These will be available for purchase worldwide from March 24. Additionally, Game Pass subscribers can get early access starting March 24 if they purchase the Early Access Bundle on the Microsoft Store.
The price of the current generation standard edition of the game is set at $69.99, while the last generation standard edition is $59.99. Additionally, the Captain Edition and the Double Deluxe Edition are both priced at $99.99.
In terms of features, fans of the franchise can expect improvements and enhancements to gameplay, graphics and game modes. Previous versions of the game have included popular game modes like Road to the Show, Franchise Mode and Diamond Dynasty, so it's likely that these will make a return to MLB The Show 23.
---
MLB The Show 23 sporting several new features
Earlier this year, it was announced that the cover athlete for MLB The Show 23 will be Miami Marlins star Jazz Chisholm Jr., while the collector's edition features MLB legend Derek Jeter on the cover. The game also contains several several new features.
One of the most awaited new features was the Negro National Leagues, which is available in Storylines mode. This addition has received a big thumbs-up from fans. The offline experience for players has also been upgraded.
Diamond Dynasty has managed to retain its place as the standout mode of MLB The Show franchise. However, the improvement in Franchise mode in this year's edition has taken many by surprise. There have also been new additions in terms of technology with the Face Scan, although this has not been accessible to everyone, so far.
Overall, it's a highly anticipated game that promises to bring an improved experience for fans around the world.