He may not be a popular name among casual fans, but it may not be long before Jackson Chourio becomes must-see TV. The Milwaukee Brewers outfielder has been named the number two prospect in all of baseball, according to Baseball America.
The ultra-talented outfielder from Maracaibo, Venezuela, entered the 2023 season as the site's number-six prospect. However, in the latest updated list, he now sits second.
Earlier in June, Jackson Chourio reached the number-one spot. However, Jackson Holliday of the Baltimore Orioles has since taken the top spot.
•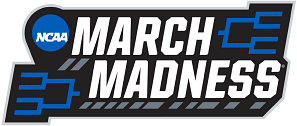 "Baseball America Top 100 prospect (1-10) 1 Jackson Holliday, 2 Jackson Chourio, 3 Dylan Crews, 4 Paul Skenes, 5 Junior Caminero, 6 Ethan Salas, 7 James Wood, 8 Gavin Williams, 9 wyatt Langford, 10 Jordan Lawlar" - @ev2GhG2Bq0drD0c
The 19-year-old has been a force at the plate this year with the Double-A Biloxi Shuckers of the Southern League. Through 94 games, he has maintained a dazzling .285 batting average with 17 home runs, 71 RBIs, and a whopping 32 stolen bases.
The young outfielder's combination of both speed and power makes him one of the most intriguing prospects in baseball. However, he has yet to earn a shot at the MLB level, as the Milwaukee Brewers seem content to slowly build him up to the major leagues.
"July Player of the Month: Jackson Chourio. Chourio posted a 1.164 OPS in July with more XBH than Ks and swiped 9 bags. He led Double-A in total bases, and ranked top-10 in OPS, OBP (.447), SLG (.718), K% (10%), ISO (.329), XBH (14), HR (6), 3B (2), R (24), and SB (9) #ThisIsMyCrew" - @BrewersPD
The Brewers announced that Chourio will now be promoted to Triple-A, the highest level of the minor leagues.
In January 2021, the Milwaukee Brewers signed Chourio as an international free agent, agreeing to a $1.9 million signing bonus. He is clearly the next superstar for the Brew Crew and will likely take over the outfield when the likes of Christian Yelich begin to slow down.
---
Jackson Chourio is ready for the next level
Some fans of the Milwaukee Brewers were confused by the decision to keep Chourio at Double-A, for as long as they did. Given his success at Double-A this season, now is the right time to make the promotion official, even if it;s a little later than expected.
Last season, the team promoted other prospects, such as Garrett Mitchell and Sal Frelick, to Triple-A. Now all that's left to see is if Chourio can work his way onto the MLB roster before the end of the year.