In what seemed like a surprising move, Team Japan manager Hideki Kuriyama announced that St. Louis Cardinals outfielder Lars Nootbaar was selected to the World Baseball Classic roster. The young outfielder saw his role with the Cardinals expand, helping lead to him joining the Japanese squad.
"Leading off and playing center field for Team Japan, Lars Nootbaar," the World Baseball Classic tweeted.
•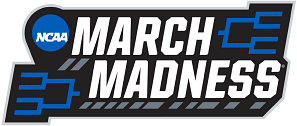 Nootbaar became the first player who is not a Japanese citizen to play for the Samurai Japan National Team. While Lars is an American, Nootbaar became eligible to play for Team Japan thanks to the Japanese heritage of his mother, Kumi Enokida. He also has a Dutch, German and English background thanks to his father, Charlie Nootbaar.
Hideki Kuriyama, the Samurai Japan skipper, is a fan of Nootbaar's speed, hitting and power, believing his abilities would benefit Team Japan during the World Baseball Classic. So far, the move has paid dividends as Nootbaar has been a star in center field.
"Lars Nootbaar is incredible," MLB tweeted.
Nootbaar joined a star-studded Japanese team headlined by two-way superstar Shohei Ohtani. Aside from Ohtani and Nootbaar, there are several Japanese MLB players starring for the 4-0 team, including Yu Darvish, Kodai Senga and Seiya Suzuki. Japan has already secured its advancement to the second round.
The outfielder, who was born in El Segundo, California, attended El Segundo High School, where he excelled in both baseball and football. During his high school career, Lars was named the league's MVP three times, as well as being named a two-time football MVP as a quarterback.
"Nootbaar, signing a pepper grinder at the @Cardinals Caravan yesterday. Because of course he would, right?" Springfield Cardinals tweeted.
Nootbaar was drafted by the St. Lous Cardinals in the eighth round of the 2018 draft out of the University of Southern California. After three years with the club, Nootbaar made his MLB debut in 2021, playing 58 games with the Cardinals, hitting five home runs and 15 RBIs with a .239 batting average.
A look at Lars Nootbaar's 2022 season with the St. Louis Cardinals
Nootbaar enjoyed a solid sophomore season with St. Louis, nearly doubling the of games played as the previous season. The 24-year-old saw a boost in his playing time following the trade of Harrison Bader to the New York Yankees for pitcher Jordan Montgomery. He finished the season with a .229 batting average with 14 home runs and 40 RBIs.
Edited by Joseph Schiefelbein