Giancarlo Stanton landed on the 10-day Injured List today. After a strong start to the season, including a two-run double to put the game away late in Saturday's action, he's headed to the IL. It's a place he's spent a good bit of time over the years during his New York Yankees tenure.
Many of the injuries are to the lower body, which this one is. It's a hamstring issue this time around and Aaron Boone was asked about the nature of Stanton's seemingly frequent lower-body injuries.
•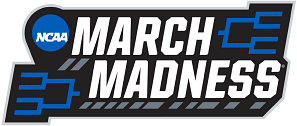 Boone said:
"I don't know. Obviously, he's got an awesome build and physique. He works very hard to try and avoid these things. Unfortunately, it's something that has happened with him."
These injuries often cost Stanton a lot of time. He's among the most in-shape athletes in the MLB and has a perfect physique, but he has been unable to avoid the injury plague.
He's only played in 461 games with the New York Yankees thus far out of a possible 723 through Saturday's game in 2023.
---
How long will Giancarlo Stanton be out?
Giancarlo Stanton is headed to the 10-day IL. This means the injury is not terribly serious and he's not in jeopardy of losing his season at this point. However, he will miss a good bit of time.
Hamstring injuries can be tough to recover from. They often linger and there's no way to avoid running - even a DH has to run the bases.
He'll have an MRI to determine the severity of the injury, but hamstring strains (or tears) can take anywhere from three to eight weeks to heal. Giancarlo Stanton could be out for at least a month on the MLB injury report.
Oswald Peraza has been recalled from AAA in his place.
Edited by Zachary Roberts