Each day, the MLB Immaculate Grid publishes a new edition of their popular online quiz game. Seemingly overnight, the game has become a favorite for baseball fans everywhere.
The Immaculate Grid follows a simple concept. Users must take into account the six clues along the x and y axes to populate the nine spaces in the square with names of relevant MLB players. While team names are most often given as clues, sometimes a statistical value is included instead.
On September 6, Immaculate Grid asked which players have suited up for the Houston Astros and Pittsburgh Pirates. Today, let's take a look at the top eligible names.
•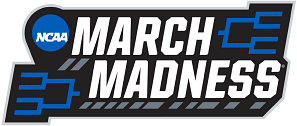 "Immaculate Grid 157. Retweet or reply with your score!" - Immaculate Grid
Players who have played for Pirates and Astros | MLB Immaculate Grid September 6
New York Yankees ace Gerrit Cole is one of the first players that comes to mind. A first-overall Pirates pick in 2011, Cole spent the first five seasons of his career in Steeltown, with his breakout year coming in 2015.
That year, Cole tossed 208 innings, posting a record of 19-8 alongside a 2.60 ERA, to finish fourth in NL Cy Young voting, and win his first All-Star distinction. In early 2018, he was part of a trade that sent ace Joe Musgrove the other way. In 2019, Cole posted a league-best 2.50 ERA, finishing second in AL Cy Young voting, and also won his first World Series that year.
"Even when he was in Pittsburgh, Gerrit Cole had a deep appreciation for the New York Yankees." - YES Network
Utility infielder Phil Garner began his career with the Oakland Athletics, but joined the Pirates in 1977. Although not a power hitter, Garner was known for his speed and ability to get on base.
He received back-to-back All-Star nods in 1980 and 1981, stealing 42 bases over the course of those two seasons. Garner then played for the Astros from 1982 to 1987, hitting .263/.326/.397 during his time there, and retired in 1988.
2022 All-Star Joe Musgrove appeared on everyone's radar in 2022, when he posted a 2.93 ERA alongside a record of 10-7 to gain his first career All-Star appearance for the San Diego Padres.
A dominant campaign to be sure, Musgrove actually began his career with the Astros, pitching to a 4.52 ERA between 2016 and 2017. He also pitched for the Pirates between 2018 and 2020, but would not come close to the notoriety that he garnered as a member of the Padres.
"Joe Musgrove gives his opinion on his 2017 Astros World Series ring" - Baseball King
Making his debut for the Pittsburgh Pirates in 1951, Frank Thomas was one of the most influential players that that franchise has ever had. In 1953, the outfielder hit .255/.331/.505 with 31 home runs and 102 RBIs.
The following season, he gained an All-Star nod after improving his average to .298 and hitting 23 home runs and 93 RBIs. Not to be confused with the other Frank "The Big Hurt" Thomas, the three-time All-Star passed away in January 2023 at the age of 93.