The San Francisco Giants are rumored to be interested in signing the 2023 NL Cy Young recipient, Blake Snell. Snell, a highly sought-after free agent this offseason, could potentially be the catalyst needed to rejuvenate the Giants franchise.
Snell's free agency status, coupled with his remarkable pitching prowess, has ignited the interest of several MLB teams. At 30 years old, the southpaw led the majors with an impressive 2.25 ERA during the 2023 season with the San Diego Padres.
•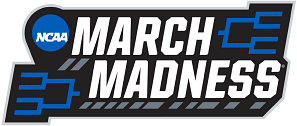 The Giants, coming off consecutive seasons of mediocrity, could greatly benefit from a significantly improved bullpen, especially with the addition of Snell this offseason.
Three compelling reasons for the San Francisco Giants to sign Blake Snell
#1. Pitching prowess
Blake Snell's track record at the Giants' home stadium Oracle Park, renowned for its pitcher-friendly dimensions, is remarkable. With just one home run conceded in 22.2 career innings in San Francisco, Snell has consistently produced dominant performances. In his last three starts at Oracle Park, he pitched six scoreless innings each time, amassing a total of 26 strikeouts.
#2. Rotation dynamism
Pairing Snell with emerging talent Logan Webb could radically improve the Giants' rotation. The prospect of combining Snell's experience with Webb's promise positions the Giants to have one of the most formidable pitching duos in the league. With young pitcher Kyle Harrison expected to make strides in 2024, the Giants could potentially vie for a postseason spot.
#3. Strategic rebuilding
The Giants, determined to escape from their past mediocrity, understand the importance of strategic moves in the free agency market. The allure of signing Shohei Ohtani is undeniable but the uncertainty of his destination prompts the Giants to explore alternatives.
In such a scenario, Blake Snell emerges as a prime candidate amongst pitching free agents. While addressing the need for star power in their lineup remains on the agenda, securing Snell would mark a significant step toward fortifying their pitching arsenal. This calculated move would align with their aspirations to contend for the World Series in the near future.
As the offseason unfolds, the Giants face a pivotal decision that could shape the trajectory of their upcoming season.