Aaron Judge is the reigning MVP in the American League. The year before that it was Shohei Ohtani. The two were engaged in a close battle last season before Judge's historic offensive output sealed the deal. They both figure to be in the conversation once again this year.
Thus far, while Judge might not be the MVP favorite, he figures to be ahead of Ohtani. Ohtani's numbers have dipped on both sides of the ball and he's not producing as well as he did last year. Still, it's hard to count out someone who pitches and hits.
New York Yankees fans, riding the high of their team's success and Judge's red-hot streak, aren't missing the opportunity to troll Ohtani.
•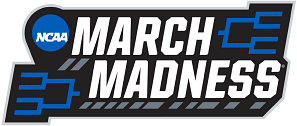 There were, however, a few fans who jumped to Ohtani's defense:
Naturally, the comparison between these two is all but impossible to make. While Judge has proven to be the better hitter, Ohtani is no slouch at the plate. Since Judge doesn't pitch, the Los Angeles Angels superstar has that advantage over him.
Still, with the Yankees doing well and their captain leading the charge with yet another incredible offensive season, it's hard to fault the fans for having fun while they can.
Ohtani will inevitably get hot and boost his numbers, so these takes (as sarcastic as they may be) will age poorly. One can't fault the fans for poking fun while it's possible, though.
---
Aaron Judge and Shohei Ohtani expected to be locked in tight battle this season
Aaron Judge won MVP on the back of a historic season with 62 home runs and a wRC+ of over 200. Both of those numbers will go down in the record books. Ohtani, thanks to his pitching and hitting prowess, received two first-place votes last season.
This year, assuming Judge doesn't go on a historic barrage again, fans can expect another tight battle between the two. The stats make it hard to determine who is truly better, especially since one does two things and the other does just one.
Edited by Zachary Roberts