The debate between Marvel and DC fans has been raging for decades, with each publisher having their own unique stable of superheroes and villains. While the competition between the two continues, there have been several instances where the lines between these universes have blurred, resulting in some of the most epic crossover events in comic book history.
These events have brought together some of the most iconic characters from both Marvel and DC, creating unforgettable moments that continue to excite fans to this day. These crossover events have taken many forms, from heroes facing off against each other in epic battles to teaming up to face common enemies.
This article will explore ten of the best Marvel/DC crossover comic books, each offering its own unique blend of action, drama, and excitement. These stories have stood the test of time and remain beloved by fans of both Marvel and DC.
---
Superman vs. The Amazing Spider-Man, and 9 other must-read Marvel and DC crossover comic books
1) Marvel vs. DC (1996)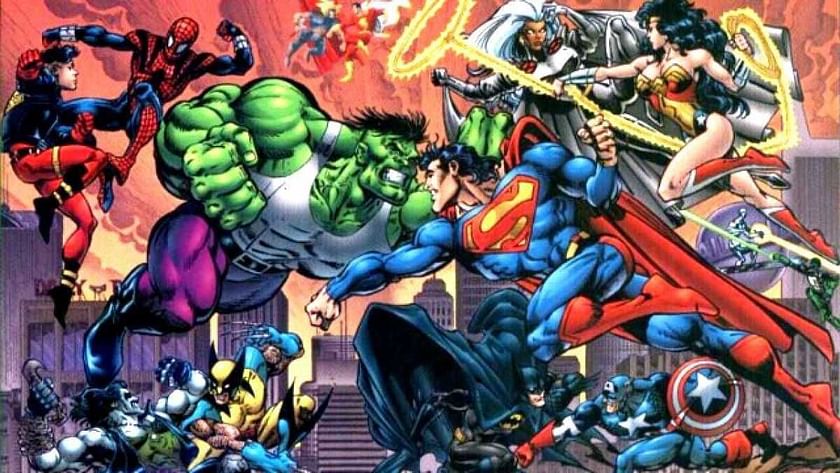 Marvel vs. DC is arguably one of comic book history's most significant crossover events. The four-issue limited series was a testament to the enduring rivalry between the two publishers and the passion of their fans.
The series saw some of the most iconic characters from both universes clashing against each other, and it provided readers with unforgettable matchups and moments.
While the outcome of the crossover may have been a subject of debate among fans, it remains a beloved and pivotal chapter in the history of Marvel and DC comics.
---
2) JLA/Avengers (2003)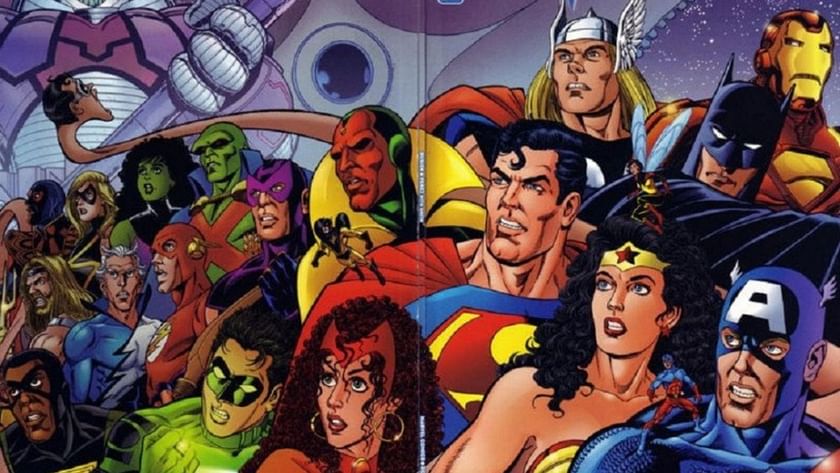 JLA/Avengers (2003) was a long-awaited crossover that brought together two of the most iconic superhero teams in comic book history. The creative team of Kurt Busiek and George Perez delivered a thrilling and epic story that balanced action and character moments, allowing readers to see how the different personalities of these heroes interacted with each other.
The series also featured stunning artwork showcasing these legendary characters' power and majesty. It's no wonder that JLA/Avengers remains one of the most beloved and celebrated crossover events in the history of comics.
---
3) Batman/Punisher: Lake of Fire (1994)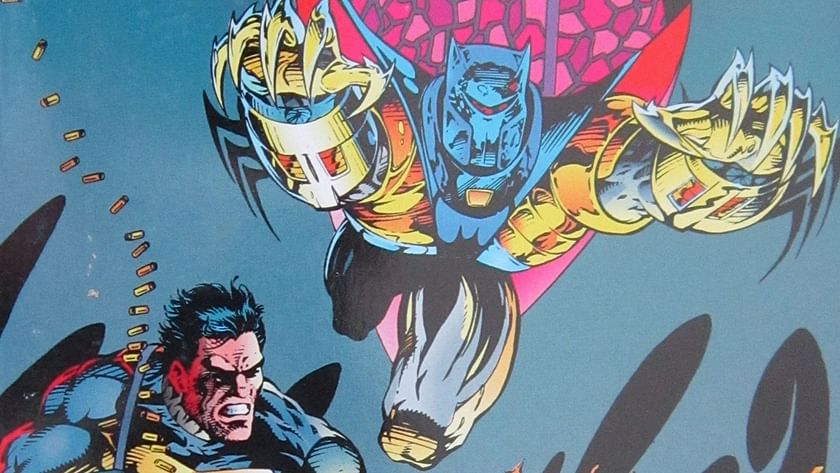 Batman/Punisher: Lake of Fire stands out among the many crossover comics for its gritty and realistic portrayal of the two iconic vigilantes. The story explores the similarities and differences between Batman and Punisher, who have lost loved ones to crime and seek to rid the streets of criminals by any means necessary.
Written by Chuck Dixon, one of the most respected Batman writers of all time, and drawn by John Romita Jr., whose style perfectly captures the dark and brooding atmosphere of Gotham City, this one-shot is a must-read for fans of both Batman and Punisher.
---
4) Spider-Man and Batman (1995)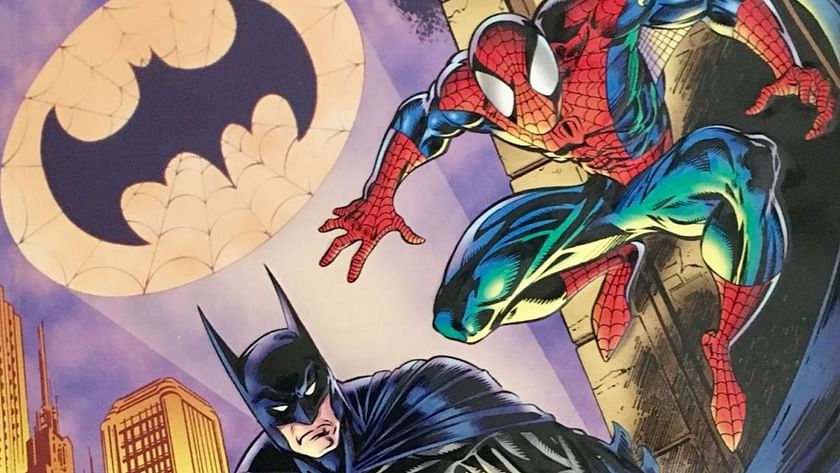 The crossover between Spider-Man and Batman is one of the most beloved crossovers in comic book history. The story not only brought together two of the most famous heroes in comics but also showcased the differences and similarities between them.
The dynamic between Spider-Man's quips and Batman's seriousness made for a fun and exciting read, while the combination of the Joker and Carnage as villains created a formidable challenge for the two heroes.
Written by JM DeMatteis and drawn by Mark Bagley, this two-part storyline is a must-read for any fan of Spider-Man, Batman, or comic books.
---
5) Superman vs. The Amazing Spider-Man (1976)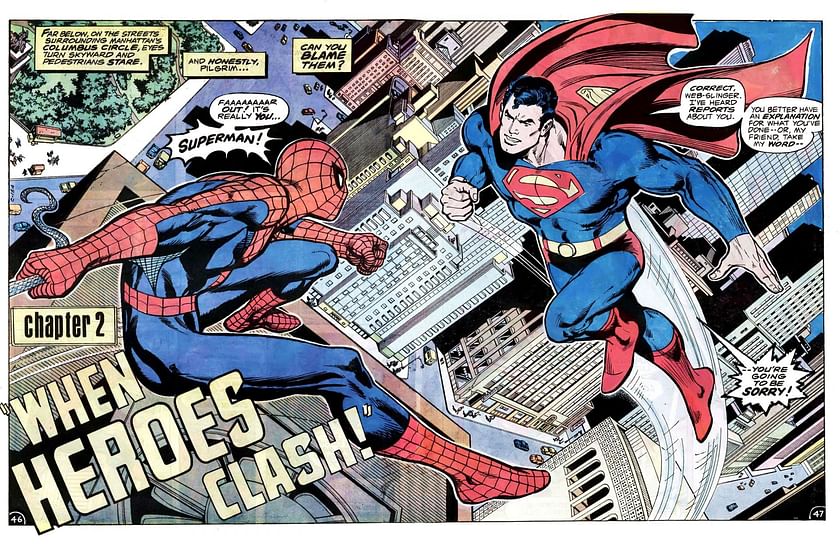 The success of Superman vs. The Amazing Spider-Man was a landmark moment in comic book history, as it marked the beginning of a new era of inter-publisher collaboration. The story was a thrilling adventure for fans of both Superman and Spider-Man and a groundbreaking moment that brought together two of the most popular comic book heroes of all time.
Its success laid the foundation for future crossovers, inspiring creators to continue pushing the boundaries and exploring the possibilities of the shared universe. To this day, Superman vs. The Amazing Spider-Man remains a beloved and essential part of comic book history, reminding fans of the power of imagination and creativity that can come from merging two universes.
---
6) The Uncanny X-Men and The New Teen Titans (1982)
The Uncanny X-Men and The New Teen Titans crossover was a true milestone in comic book history, bringing together two of the most popular and beloved superhero teams of the time.
Written by legendary X-Men writer Chris Claremont and illustrated by Walt Simonson, the story was a true epic, exploring the complex relationships between the characters while delivering high-stakes action and drama.
The two teams worked together to stop the powerful and dangerous Dark Phoenix and her allies in the Hellfire Club, resulting in a tale that remains a fan favorite.
---
7) Green Lantern/Silver Surfer: Unholy Alliance (1995)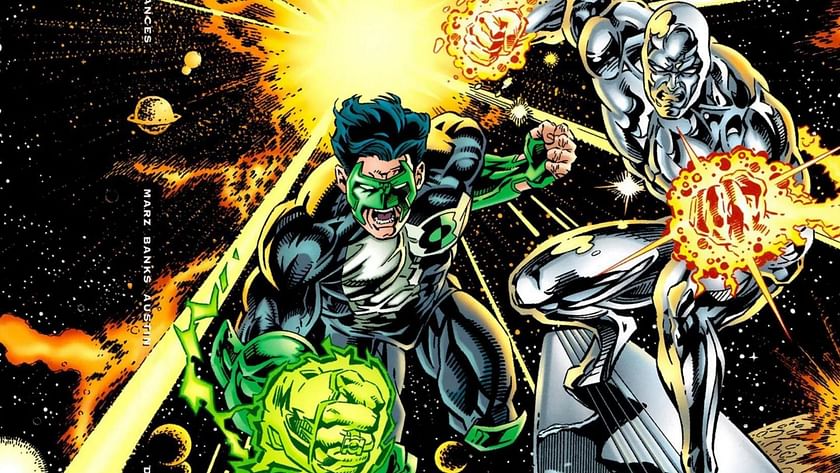 The Green Lantern/Silver Surfer crossover comic book Unholy Alliance is an exciting addition to the Marvel and DC crossover events list. In this one-shot, readers witness a rare moment where two of the most powerful cosmic beings in comics join forces to take on some of the most dangerous villains in their respective universes.
Ron Marz's writing and Darryl Banks' artwork beautifully capture this story's epic scale and intensity, making it a must-read for fans of both Green Lantern and Silver Surfer.
---
8) Amalgam Comics (1996)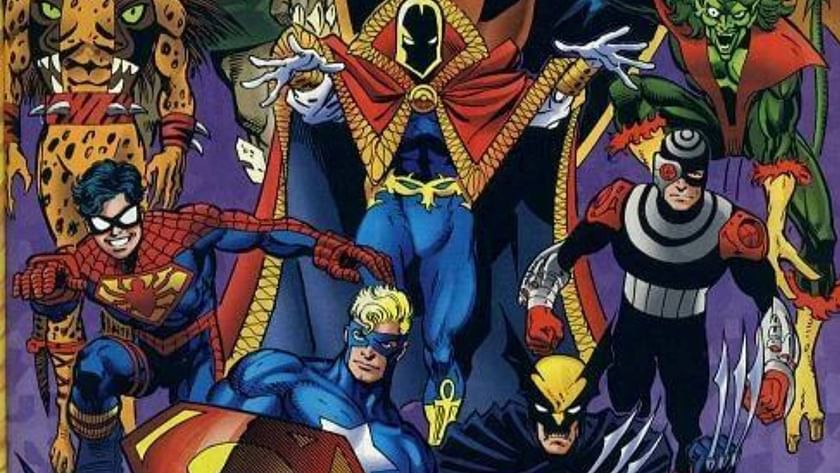 Amalgam Comics, published in 1996, was a groundbreaking and innovative collaboration between Marvel and DC that reimagined iconic heroes as hybrid characters. With creative titles like Doctor Strangefate and Iron Lantern, this crossover universe allowed writers and artists to explore new character dynamics and storylines.
The Amalgam universe introduced iconic characters such as Dark Claw, a hybrid of Batman and Wolverine, and Spider-Boy, a combination of Spider-Man and Superboy. While the Amalgam universe was short-lived, it continues to be a beloved chapter in comic book history and a testament to the creativity of both companies.
---
9) Avengers/JLA (2010)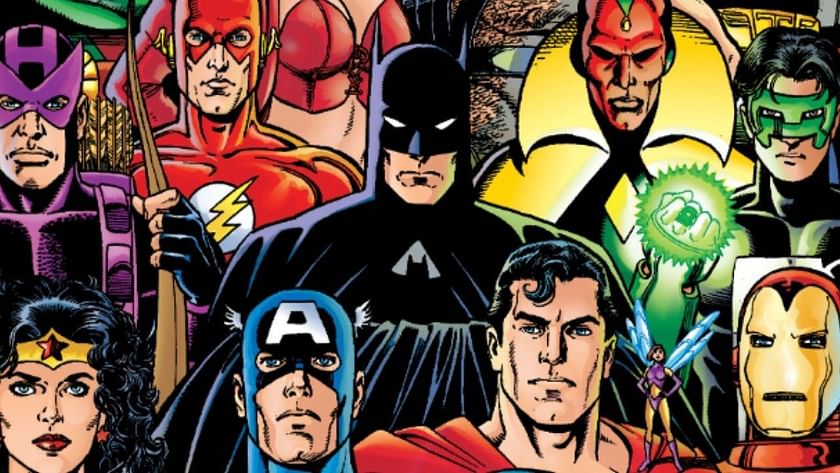 Avengers/JLA (2010) was the culmination of a long-awaited event that brought together two of the greatest superhero teams in history. With stunning artwork by George Perez and a gripping story by Kurt Busiek, the series delivered an epic, action-packed adventure that saw the heroes take on some of their most dangerous foes, including Darkseid and Ultron.
The crossover once again showcased both teams' unique strengths and characteristics while also exploring the similarities and differences that made them so compelling to fans. Ultimately, Avengers/JLA was a thrilling and satisfying event that remains a highlight of crossover history.
---
10) Daredevil/Batman: Eye for an Eye (1997)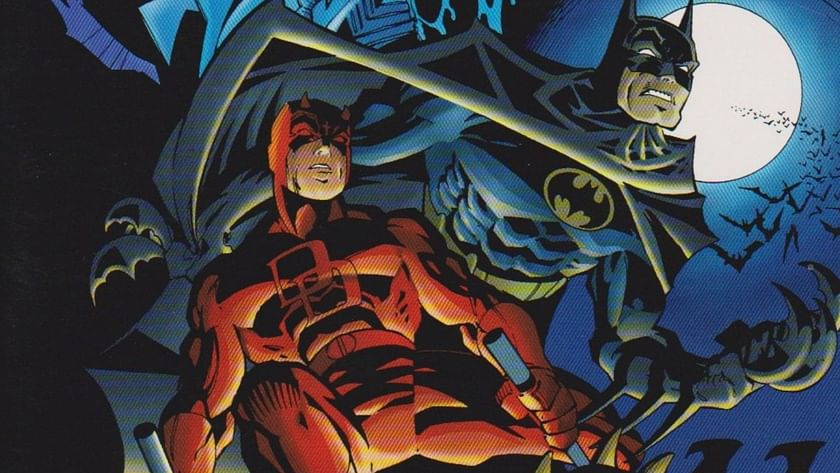 Daredevil and Batman are two of the most popular characters in comics, known for their dark and brooding personalities and impressive martial arts skills. In Eye for an Eye, readers are treated to a gritty and intense story that brings together these iconic street-level heroes fighting against the villainous Two-Face and Kingpin.
The writing by D.G. Chichester and the art by Scott McDaniel were top-notch, delivering an action-packed tale that was emotionally resonant and cementing Eye for an Eye as one of the best crossovers of all time.