James Gunn and Peter Safran recently revealed highly anticipated information on some of the projects in their rebooted DC Universe (DCU) on January 31, 2023, at an event in California's Burbank. Gunn even revealed the name of the first chapter of his rebooted DCU, which will be called Gods and Monsters.
He also announced that films and shows like Matt Reeves' The Batman franchise, Todd Phillips' Joker franchise, and Teen Titans Go! will take place in their own continuities dubbed "DC Elseworlds."
Gunn also fired back at claims that he fired Henry Cavill from the role of Superman. Fans will know that the actor announced his return to the role in October 2022. However, after a meeting with Gunn and Safran, who planned to reboot the Superman franchise with a younger actor, Cavill confirmed that he would not return as Superman.
---
"We didn't fire Henry": James Gunn responds to fans who claim he fired Henry Cavill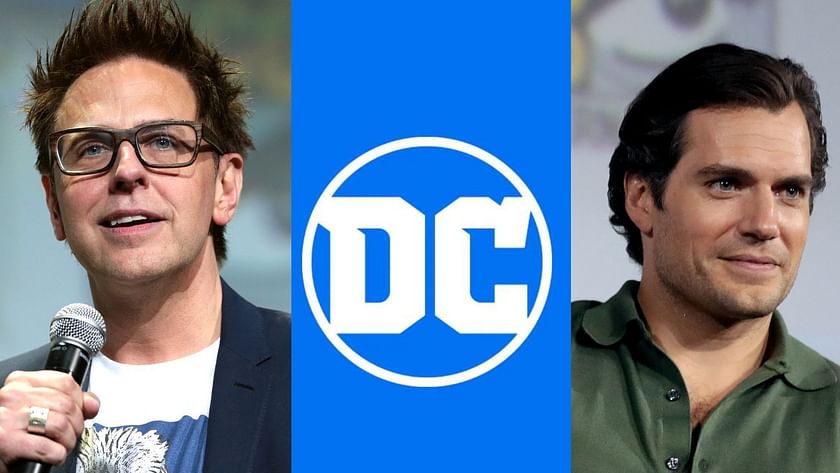 While unveiling his DC slate plans at the Burbank press event, James Gunn revealed that Henry Cavill was not fired or recast. Rather, he wasn't even hired in the first place. Speaking to The Hollywood Reporter, he said:
"We didn't fire Henry. Henry was never cast. For me, it's about who do I want to cast as Superman and who the filmmakers we have want to cast. And for me, for this story, it isn't Henry."
James Gunn's statement thus hinted that a possibility remains for Cavill to return to the DC Universe as Superman. This could happen in a Kingdom Come storyline, which could be a part of DC's Elseworlds, focusing on an older Superman.
James Gunn even said that he feels bad for Henry Cavill and the terrible situation the actor went through at the hands of the former executives and heads of Warner Bros.
""I like Henry, I think he's a great guy, I think he's getting d**ked around by a lot of people, including the former regime at this company. But this Superman is not Henry, for a number of reasons."
Superman: Legacy, which Gunn will write, is set to hit theaters on July 11, 2025. According to a press release by DC, the film will focus on Superman balancing his Kryptonian lineage with his human upbringing.
James Gunn even addressed the status of other former DCEU actors like Gal Gadot but did not reveal much when asked about which actors from the previous film continuity (Snyderverse) he would like to keep. Speaking to IGN, he said:
"We have [made decisions]. Some we don't know, we've talked to Gal [Gadot]. She's up for doing stuff. We're not sure what we're going to do with that."
Gunn was, however, certain about Henry Cavill's Superman and Ben Affleck's Batman not being a part of his and Safran's DC Universe. He said:
"All I can tell you right now is Henry and Ben are not a part of this universe,"
He reiterated that Henry was not fired:
"Also, important to say that Henry Cavill was not fired, Henry was just not hired to be Superman in the Superman movie. There was never a deal there for another movie."
Thus, thanks to Gunn's emphasis on the word "not fired," fans can rest assured, knowing that a possibility remains for Henry Cavill to return to the DC franchise in a potential future as Superman. It is also possible that Cavill assumes the role of another superhero.
---
James Gunn's DC Universe slate
James Gunn has revealed five films and five television series that will be part of the first chapter of his DC Universe.
He announced that his new slate would begin following 2023's Aquaman and the Lost Kingdom. 2023's The Flash, however, will be the film that resets the DC Universe from the Snyderverse to Gunn's DCU.
The films on the slate are as follows:
Superman: Legacy
The Authority
The Brave and The Bold
Swamp Thing
Supergirl: Woman of Tomorrow
The TV series are:
Waller
Lanterns
Creature Commandos
Booster Gold
Paradise Lost
---
What are your thoughts on this? Do you think James Gunn fired Henry Cavill or not? Leave a comment down below.
Poll : Do you think Henry Cavill will return to DC?
7 votes