Guardians of the Galaxy star Dave Bautista has confirmed his interest in joining the DC Universe after the conclusion of his role as Drax in the Marvel Cinematic Universe (MCU).
In a recent episode of the Phase Zero Podcast, Bautista said:
"But I would love to be a part of the DC universe. But if the call comes, it comes."
This is exciting news, especially given the considerable fan speculation about what the future holds for actors like Dave Bautista, with Guardians of the Galaxy Vol, 3 set to be the final run for the current cast of characters in the Marvel Cinematic Universe (MCU).
The future of Bautista's character is unknown, with many saying that he may not reprise his role after the conclusion of the movie. However, Bautista's being open to joining DCU has sparked interest among fans, many of whom are now wondering what role the actor might take on there.
---
Dave Bautista discusses the possibility of joining the DC Universe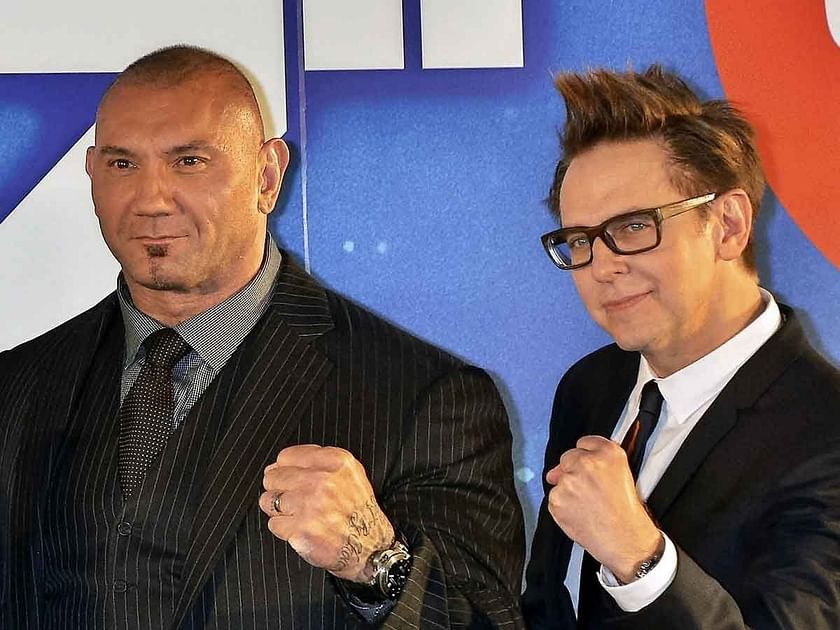 James Gunn, the director behind the successful Guardians of the Galaxy trilogy, has recently taken on a new role as the co-CEO of DC Studios and is expected to bring in some familiar faces from his MCU work to the DCU.
Gunn had previously highlighted Bautista as a potential cast member, along with Chris Pratt and Zoe Saldaña. In a recent interview with Brandon Davis on the Phase Zero podcast, Dave Bautista touched upon James Gunn's transition to DC Studios and the possibility of joining him.
Bautista said that while he hasn't spoken to Gunn specifically about a role in the DCU, he wouldn't like to be "that guy" who calls to inquire about a potential role:
"I would talk to him about that. But, I haven't. No, I haven't. And I definitely don't want to be that guy. I was afraid of being that guy. Like I didn't want to be the guy calling him up and saying, 'Hey, congratulations. So, now that you're at DC, so what's gonna–' You know, I was afraid that he would think that that's what that call was about."
When asked if he had discussed a role with Gunn, Dave Bautista stated that he hadn't, but if given a chance, he would love to join the DC universe. He added that Gunn is a friend, and while he doesn't expect to receive a call, he would love it if he did.
"If there's something he's interested in me for over there, I'm sure he'll let me know. But otherwise, my career is going okay. And more than anything, he's a friend. He's someone I love. So I don't expect to get a call and I'm not expecting a part. But I would love to be a part of the DC universe. But you know, if the call comes, it comes."
Bautista also mentioned that he is no longer in the running to play Bane, a popular Batman villain, as Gunn is looking for a younger cast to take on these big characters. Despite this, there are still many other opportunities for the actor to explore in DCU.
---
James Gunn in the DCU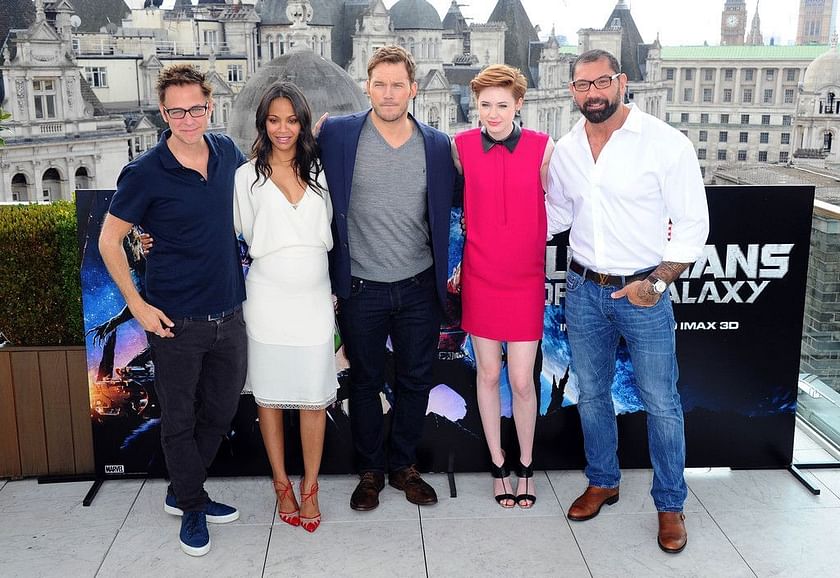 James Gunn has built strong relationships with the cast of Guardians of the Galaxy, and it is expected that some of them will soon follow him into the DC Universe.
Gunn and Peter Safran have also announced their plans for the forthcoming DCU slate, which is expected to span the next decade of Warner Bros.' superhero saga. Whether Bautista will be a part of that slate remains to be seen, but both he and Gunn appear eager to make it happen.
With Gunn's plans for DCU coming into formation, the future looks bright for the DCU and its fans.
In other news, Guardians of the Galaxy Vol. 3 is set to be released on May 5, and fans are eagerly waiting to see what James Gunn and Dave Bautista have in store for the final outing of the beloved characters.