Robert Downey Jr. may have essayed multiple film roles across Hollywood, such as Sherlock Holmes in the Guy Ritchie film series of the same name and Kirk Lazarus in Ben Stiller's Tropic Thunder, but the actor is most famous for his role of Tony Stark, aka Iron Man, in the Marvel Cinematic Universe.
Having kickstarted the humungous and successful franchise with the release of 2008's Iron Man, directed by Jon Favreau, Downey's portrayal of the titular character became iconic not just in Marvel, but also in Hollywood as a whole. In fact, the first Iron Man film is currently the only Marvel film to be a part of Hollywood's "Movie Hall of Fame".
However, many people are unaware that the actor was not the first choice for the role of Iron Man, with Mission Impossible star Tom Cruise having that honor instead, as at the time, the studio was uncertain about associating themselves with Downey owing to his troubles with drug addiction.
According to Marvel producer and Iron Man director Jon Favreau, Robert Downey Jr. was instead considered for the role of Doctor Doom in the 2005 Fantastic Four film that starred Ioan Grufford, Jessica Alba, Michael Chiklis, and Downey's eventual MCU co-star Chris Evans as the four titular heroes.
As fans know, the role of Doctor Doom in the Fantastic Four film eventually went to Runaways actor Julian MacMahon.
---
Jon Favreau, in a discussion with Kevin Feige, revealed that Robert Downey Jr.'s "spark" landed him his iconic role as Iron Man
During the celebration of the 15th anniversary of the release of Iron Man, Jon Favreau, who had sat down with Marvel Studios head honcho Kevin Feige to discuss the iconic Marvel film, revealed how both of them had met Robert Downey Jr. for the role of either Doctor Doom or another Marvel character.
Jon Favreau spoke about how Robert Downey Jr. had "that spark in him," which ultimately convinced the creators of his ability to play Iron Man:
"I remember that Robert had come in for a general on it and I remember you had all met with him already for like Dr. Doom or something on another project… I think he had come through on… like Fantastic Four… So everybody sort of knew who he was and I remember sitting down with the guy and I was like geez he just got… that spark in him and his eye, and he's ready."
Favreau then recalled being in Kevin Feige's office, trying to figure out RDJ's casting as Iron Man after looking at the actor's headshot.
Kevin Feige also admitted how it was great that Robert Downey Jr. had not yet been confirmed as Doom at the time and acknowledged that his casting as Iron Man was one of the greatest decisions made in the history of Hollywood.
Moreover, the Marvel Studios president stated that without Downey or Jon Favreau, there would not have been a Marvel Studios or an MCU in the first place.
---
Will Robert Downey Jr. return as Iron Man?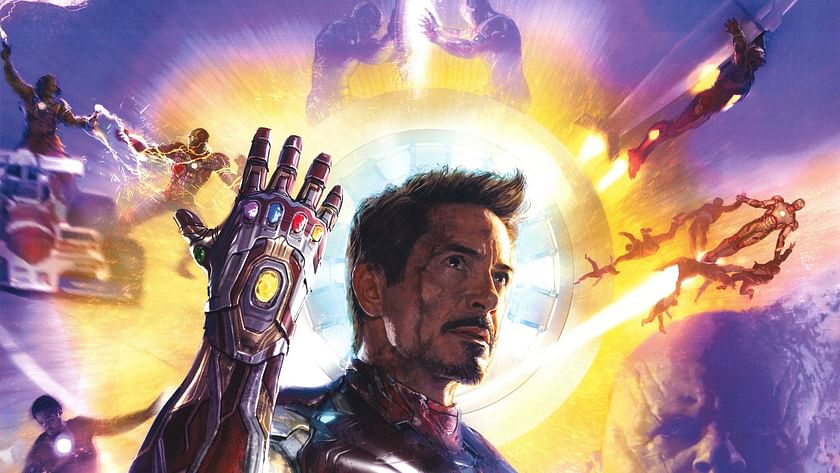 As fans know, RDJ made his final appearance as Tony Stark/Iron Man in Avengers: Endgame, where the character sacrificed his life by snapping away Thanos and his army from existence in order to save the universe. Since then, fans of Tony Stark have been demanding for Robert Downey Jr. to return to his iconic role in any shape or form.
However, in an interview with io9, Marvel Studios executive producer Stephen Broussard had ruled out RDJ's return as the iconic armored superhero, saying that "it was no longer on the table."
Despite this statement from Broussard, there have been rumors suggesting that Robert Downey Jr. could return as Iron Man in AI form or as a hologram in the upcoming Ironheart series on Disney+, which will focus on his successor Riri Williams. The rumor mill also seems to suggest that Downey could come back as Stark in the Armor Wars film, which will be centered on Stark's best friend James Rhodes/War Machine.
However, the one project where fans are expecting RDJ to make a comeback is in 2026's Avengers: Secret Wars, seeing as how that film is rumored to bring in characters from past and present MCU films as well as from other Marvel franchises, via the multiverse.
---
Ultimately, only time will tell whether or not Robert Downey Jr. returns to the role of Iron Man. Meanwhile, fans of RDJ can catch him next in Christopher Nolan's Oppenheimer, which will hit theaters on July 21, 2023.
Poll : Would you have liked to see Robert Downey Jr. as Doctor Doom?
10 votes