20 commandments to be an Indian cricket fan
3.72K //
02 Mar 2013, 09:56 IST
Disclaimer: This article is written as a humour piece and should be taken with a pinch of salt!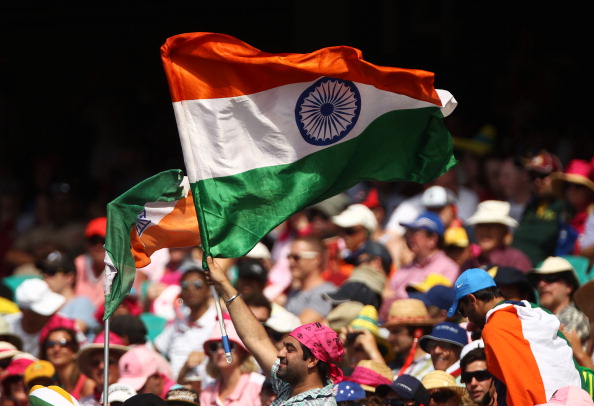 With all the scams and a hundred household problems, there's just one thing which binds all Indians. The gentleman's game of cricket. However, the word 'gentleman' is a tad misleading. Indians follow cricket like a religion and it gives them an undisputed right to make cricketers Gods and then back to mere mortals within a span of a lost series. But what drives them from childhood to a 6×6 cubicle to follow the game? Here are a few quirks one must have to be a Indian cricket fan:
1. ODIs, Tests and T20s are not the only forms of cricket. You must have played at least one of book cricket, gully cricket or one-tip-one-hand cricket in your childhood.
2. You must have collected cricket trump cards during your childhood, which were later confiscated by your class teacher.
3. You must have batted with at least one of a long notebook, a wooden plank or an exam pad mimicking Sachin's cover drives, Dravid's square cuts, Ganguly's down-the-track lofted sixes or Laxman's flicks. You must have tried to mimic the bowling actions of at least one of Kumble, Zaheer or Harbhajan.
4. You must have jumped on your bed trying to take a one-handed diving catch.
5. You must save crackers from Diwali for obvious reasons. You must always believe that there's no greater rivalry than India vs Pakistan.
6. You must possess more knowledge on team selection than the BCCI, the coach, the captain and all the cricket gurus on TV put together.
7. You must have used at least one of these sets of keywords: "Yuvraj Singh 6 sixes", "Aamir Sohail-Venkatesh Prasad", "Sachin 200" to search on YouTube.
8. You must have trash-talked on the comments section of the above mentioned videos.
9. You must have always liked cricketers in TV commercials.
10. You must want Sachin to score a hundred every match. You must always switch off your TV once Sachin gets out.
11. Always remember – if India wins, it's Dhoni's luck. If India loses, it's Dhoni's fault.
12. No, you can't and you shan't stop trolling Rohit Sharma and Ravindra Jadeja, irrespective of what they do.
13. You must have debated on "Who is the better captain – Dhoni or Ganguly?" more than a dozen times.
14. Even after 5 years, there's no clear answer to "Do you like IPL?".
15. For you, Sachin is God and Dravid always lives in his shadow.
16. You have no idea what 'VVS' stands for apart from Very Very Special.
17. Superstitions include 'sitting in the same posture for the entire over', 'praying for the rain when India is losing', 'not to change channels while Sachin's batting', etc.
18. If you are stuck in the office or in traffic, checking the scorecard on your minimized window or refreshing it on your smartphones more than 5 times per minute is perfectly normal.
19. You must have used commentary clichés such as "like a tracer bullet", "at the end of the day, cricket won", "to go right down the wire", etc. more than a dozen times while commenting on Facebook.
20. You must possess a short memory span to support Team India but 24th September 2007 and 2nd April 2011 are the happiest days of your life apart from 25th June 1983, which you knew was a historic day.
Disclaimer: This article is written as a humour piece and should be taken with a pinch of salt!