3 Indian captains who never lost a Test series in England
37.66K //
11 Jun 2018, 15:01 IST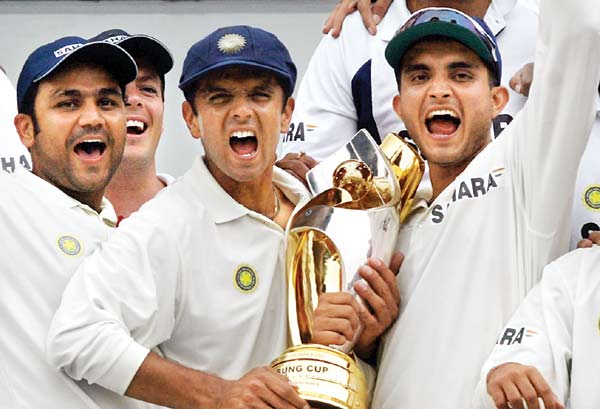 Ever since the inception of Test cricket, England has been one of the toughest teams to beat at home. Primarily because pitches in England offer a different challenge for both batsmen and bowlers.
However, there have been many teams that have completed this tough task of beating England at home. In its long history of Test cricket, India has managed three series wins against England in England.
Although India has produced one of the finest Test captains in the history of world cricket which includes the likes of Sourav Ganguly, MS Dhoni, Rahul Dravid, Kapil Dev, M.A.K Pataudi, Ajit Wadekar and the list continues, in this article we will look at three Indian captains who have never lost a Test series in England.
---
#1 Kapil Dev (1986: Series won by India, 2-0)
Kapil Dev, a man of many records, influenced Indian cricket as never before. The Haryana Hurricane made his debut in 1978 and gradually showcased himself with both bat and ball, especially in Test cricket. He was one of India's best captains who will always be remembered for leading the country to the biggest thing to happen to Indian cricket: the 1983 World Cup triumph
He was known for his inspirational leadership. He was the one who formed a paradigm of the Indian cricket in those days, especially in Test cricket. 
His best moments as a Test captain came when India toured England in 1986. India ended up winning the three-match Test series 2-0 which was their only 2nd series-win in England in the history of Test cricket. With this Test series win, The Haryana Hurricane became the only second captain, after Ajit Wadekar, to win a Test series in England. Also, he became the first-ever Indian captain to never lose a Test series in England as India never toured England again with Kapil as the captain.
He captained India in 34 Test matches from 1983 to 1987. He had one of the shortest careers as a Test captain of India, but he managed pull-off some fantastic results in his short career as a captain.