Scott Boland has had an incredible start to his Test career. The talented fast bowler from Australia has picked up 35 Test wickets in nine games at an astonishing average of 17.94.
Boland played a vital role in Australia winning the finals of the World Test Championship against India and also in the first Ashes Test against England. It was, therefore a surprise that the pacer was left out of the Aussie playing XI for the Lord's Test.
Here is a look at three reasons why leaving out Boland could backfire for the visitors who are looking for their first Ashes series win on English soil since 2001:
---
#1 Excellent track record against England
Boland has been impressive against England in his short Test career. In four Tests against England, Boland has picked up 20 wickets at an average of 15.95.
He has dismissed the likes of Zak Crawley, Joe Root, and Jonny Bairstow on three occasions each. Australia have never lost a Test match against England when Boland has been a part of the playing XI. They have won three out of the four games and one has ended in a draw at the Sydney Cricket Ground.
Boland has had success against the English batters in the past and, it is therefore baffling that he was left out of the line-up for the Lord's Test.
---
#2 Knack of picking up key wickets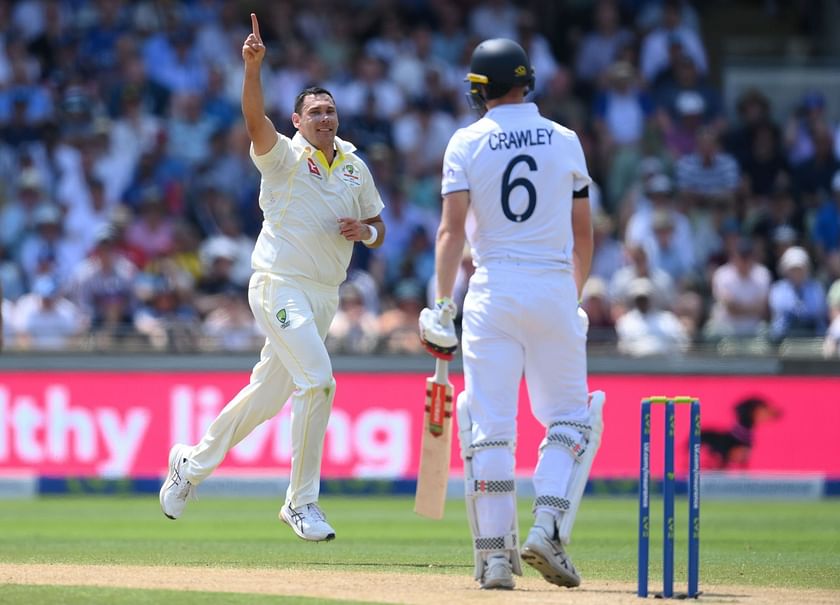 Boland is accurate with his line and length. His style of bowling is suitable for English pitches and Boland could have been a vital bowler for the Aussies on the Lord's wicket.
Boland tasted success in the finals of the WTC against India and picked up the vital wickets of Virat Kohli, Ravindra Jadeja, and Shubhman Gill (twice). He dismissed Zak Crawley twice in the first Ashes Test. As mentioned above, he has picked up the wicket of Joe Root on three occasions in his four Tests.
Boland has had the better of the top order and the key middle-order batters of the opponent team. His knack of picking wickets regularly could be missed at the Lord's Test.
---
#3 Mitchell Starc has struggled at Lord's in Test cricket
Mitchell Starc played a solitary Test against England at Lord's in 2015 and picked up only two wickets at an average of 51. He conceded 102 runs in the game from 29 overs. Thereafter, his next opportunity to play at Lord's has come after even long years at the expense of Scott Boland.
Starc has been a good servant of Australian cricket and averages 27.65 with the ball in 79 Test matches. However, in England, his average goes up to 31.89.
In the recently concluded finals against India in the WTC, he averaged 37 with the ball and had a high economy rate of 5.35.
Thus Boland would have been a better option for the Lord's Test ahead of Starc.
Poll : Should Scott Boland have been a part of the playing X1 for the Lord's Test?
42 votes