In Australia's rich history of producing legendary batters, Simon Katich perhaps is among the few least celebrated. Before the surprisingly overlooked and underrated aspects of his career can be seen in detail, it is worth reminiscing about his playing career.
Katich debuted for Australia in Tests as early as 2001 but played only the lone Test before featuring in the side again in 2003. He was a regular in the Australian Test XI until the second Test of the 2010 Ashes.
The dogged left-handed batter played 56 Tests and scored over 4,000 runs at an average of 45.03. Katich also riled off 10 centuries, with a highest score of 157 against the West Indies. The southpaw also played 45 ODIs and three T20Is for Australia and was part of the Punjab Kings (previously known as Kings XI Punjab) from 2008 to 2009.
Despite experts and fans acknowledging Katich's prowess in the Australian whites, he is often disregarded as an upper-echelon Test batter.
As he celebrates his 47th birthday today, let us look back at three reasons why Simon Katich's Test record is underrated.
---
#1 Outstanding record in Asian conditions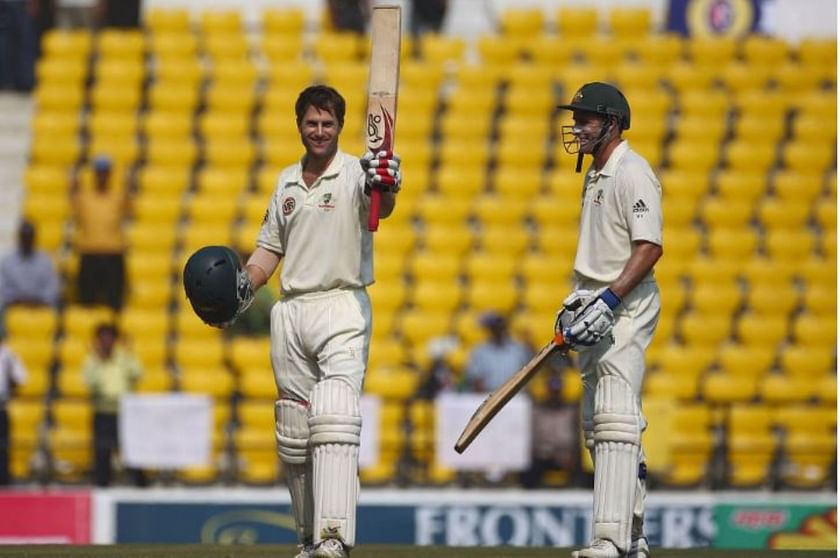 Growing up on the fast and bouncy tracks at home, Australian players are often found wanting in the slow, low, and turning pitches of the Asian subcontinent. However, Simon Katich was among the few Australian batters who mastered the conditions in India with nimble footwork.
With a Shivnarine Chanderpaul-esque cross movement and stance, the Western Australian was a thorn in the Indian side during the 2004 and 2008 series.
Katich scored a pivotal 81 in the opening Test at Bengaluru in 2004 and another sublime 99 at Nagpur in the same series. Both knocks helped Australia win as they conquered their final frontier and defeated India away from home in Tests for the first time since 1969-70.
The 47-year-old scored his lone century on Indian soil in the 2008 series in Nagpur despite Australia suffering a massive defeat. Overall, he averages 40.83 in 10 Tests in India, with a century and four half-centuries, and overcame two of the best spinners in Anil Kumble and Harbhajan Singh.
Katich also played a Test in Sri Lanka in 2004 and scored a magnificent 86 in the second innings of Australia's 121-run win, tackling the legendary duo of Muthiah Muralitharan and Rangana Herath.
Katich's defiance and prowess against spin on Asian conditions are often forgotten and underrated when discussing Aussie greats in Tests.
---
#2 Simon Katich was successful as an opener and a middle-order batter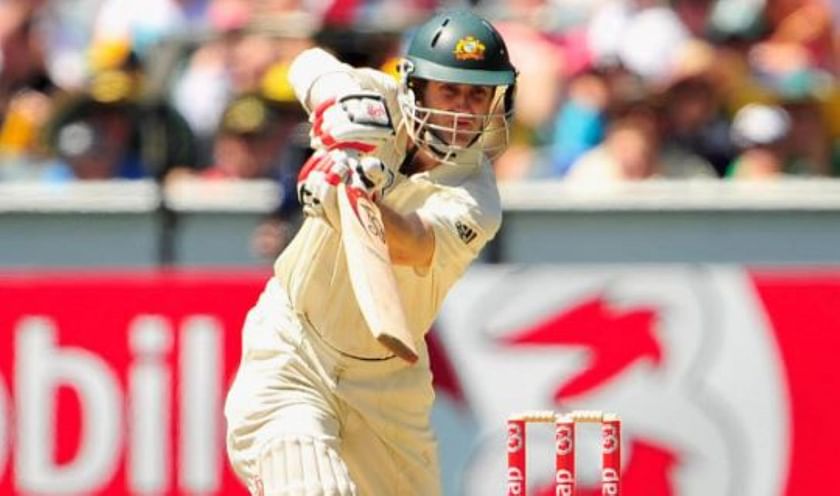 A batter rarely finds success in red-ball cricket as an opener and in the middle order. However, Simon Katich defied those odds by achieving resounding numbers as a lower-middle-order batter in the first part of his career and later flourishing as an opener.
In 17 matches at No.6 and 7, the southpaw scored 953 runs at an average of 41.43, including two centuries and six half-centuries. During this stretch between 2003 and 2005, Katich also batted at No.3 six times and averaged a sensational 64.75, with the previously mentioned 99 against India coming at the position.
Despite impressive numbers in the middle order, Katich was dropped from the side in 2006 and 2007 before being selected again as an opener in 2008. Instead of complaining about the drastic change, the ever-determined opener embraced the role and performed admirably in the next three years.
The 47-year-old scored almost 3,000 runs as an opener at an average of 50.48, with eight 100s and 17 fifties.
Katich was Australia's best batter in this transition phase following the retirement of some of their big names - Matthew Hayden, Justin Langer, and Adam Gilchrist.
---
#3 Shorter career and less exciting compared to other Aussie greats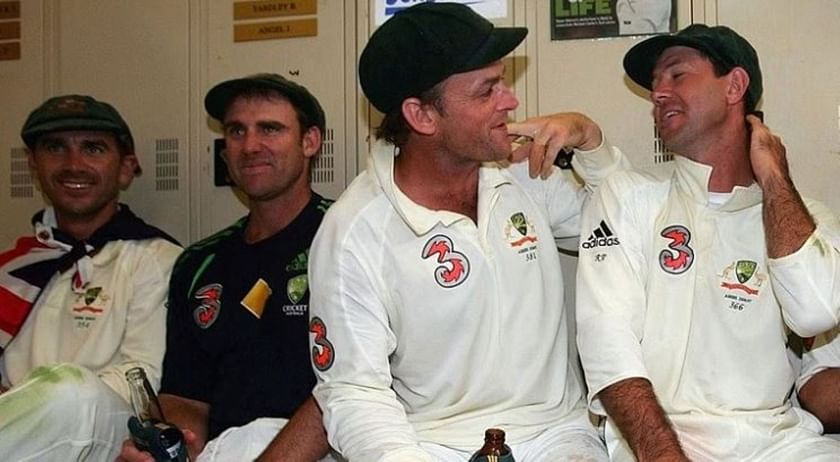 Australia are renowned for producing some of the most accomplished batters in their coveted Test history. With Ricky Ponting, Steve Waugh, and Allan Border scoring over 10,000 Test runs and 18 others scoring over 5,000 runs, Simon Katich often finds himself not mentioned among the great Aussie batters.
Part of the reason is that Katich was a late bloomer, establishing himself in the side at only 27 and also missing out on the squad for another two years in 2006 and 2007.
It also did not help that the southpaw wasn't a prototypical Aussie batter who relied on grabbing the game by the scruff of the neck with attacking strokeplay. Katich was more from the old-school method of Test batting, preferring to grind, leave balls and take body blows to score his runs.
His style of play and a shortened career meant that Katich was neither among the leaders in quantitative statistics nor the stroke-maker that several others were during his time.
This combination hurt Simon Katich's legacy to the point where he is often not in the discussions for great Australian Test batters.