Cricket is a batsman's game. The willow-wielders are the rockstars that fill stadiums, with the fans shouting their name in anticipation of the next four or a gigantic six.
But it's also true that if the batters are the poster boys, it is the bowlers who are the soul of this beautiful game. There's nothing more pleasurable than seeing a bowler running at full throttle and outfoxing the batsman with a plethora of tricks.
Batsmen set up matches; bowlers win them for you.
Over the course of the last 140 years, we have seen a plethora of legendary batsmen who have made the game richer with their talent and skills. But most great batsmen have always had one bowler who has proved to be their nemesis, accounting for them on numerous occasions, making them their 'bunnies' in the process.
Today, in this article, we will look at five such bowlers and their bunnies:
#5 Harbhajan Singh / Ricky Ponting (10 times in 14 matches)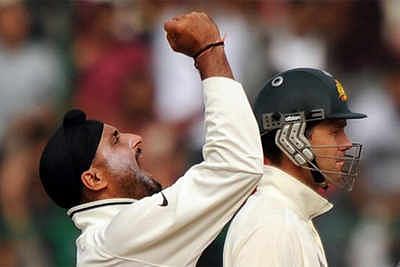 Ricky Ponting is considered one of the most dominant batsmen of all time. But his personal record against India is not too impressive, especially when compared to his global status.
The major reason why Ponting often met with disappointment as a batsman in India is Harbhajan Singh.
Ponting has publicly accepted that 'the Turabanator' is his nemesis, and the one bowler who has dominated him. The 2001 Australia tour of India was a big blow to Ponting's legacy as he scored a barely believable 17 runs with an average of 3.40.
Harbhajan Singh got Ponting 10 times in his 14 encounters between the two, which is the highest by any bowler against the Aussie.
We can argue that Ponting was relatively poor against spin, but his record in some of the hardest spin conditions - Sri Lanka - is quite good. Harbhajan was certainly a nightmare for Punter, even aside his struggles against spin.
#4 Stuart Broad / Michael Clarke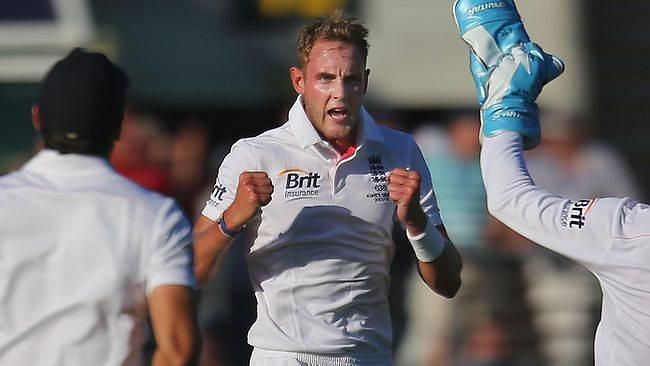 The Ashes is one of the oldest and most coveted trophies in the world. This Commonwealth nations rivalry sometimes even goes beyond the game of cricket, with tussles ranging from verbal barrages to the sometimes mild shoulder pushing.
Michael Clarke has always been considered the heir to Ricky Ponting as they shared similar aggressive streaks and batting techniques. And Stuart Broad always had Clarke's number, especially with his searing short-pitched balls.
In the 2013 Ashes, Broad dismissed Clarke 5 times. This was the first time someone had dismissed an Australian batsman so many times in a single series.
The numbers also reinforce the fact that Clarke had a hard time with Broad as his average against the Englishman is half as much as his overall average in Tests.
#3 Glenn McGrath / Michael Atherton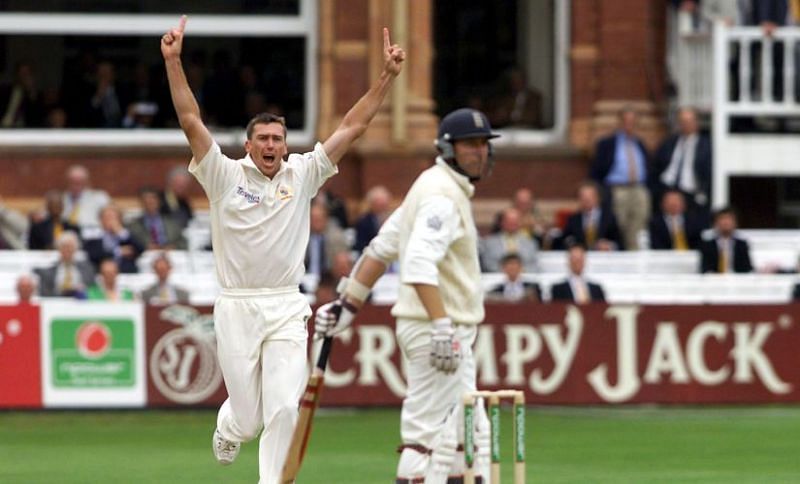 One of the most common sights, if you've grown up watching cricket in the 90s, is Michael Atherton nicking one off Glenn McGrath. In fact, he got out to the Aussie speedster 19 times in 17 innings.
The 90s were one of the most challenging eras for opening batsmen in Test cricket. The likes of Atherton had to face McGrath, Wasim Akram, Waqar Younis, Allan Donald, Shaun Pollock, Courtney Walsh and the smiling assassin Curtly Ambrose in hostile conditions.
McGrath's complete domination over Atherton mirrored Australia's stranglehold over their Ashes rivals during that era. McGrath would simply run in, tease Atherton with his line and length outside the off-stump, get one to bounce, and induce an edge off the former English skipper's bat.
The damning numbers vindicate how Atherton became a mere shadow of the talent that he was because of McGrath's dominance. Before McGrath's debut in 1993, Atherton had scored 905 runs in Ashes Tests at 36.20, which included a hundred at the SCG in 1991. That average plummeted to 29.69 post the arrival of McGrath, and Atherton never crossed the three-digit mark in his last 17 Ashes Tests.
#2 Anil Kumble / Adam Gilchrist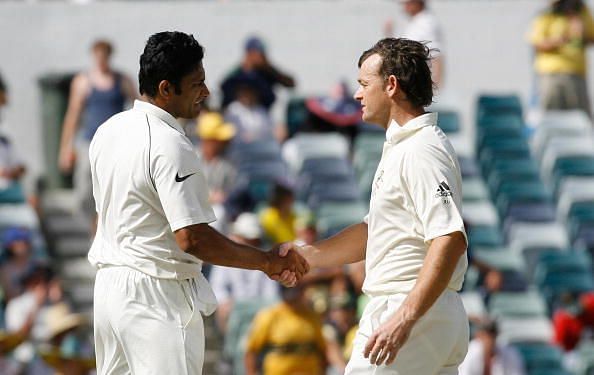 Next on our list is the greatest Indian spin bowler Anil Kumble and one of the greatest wicketkeepers the world has ever seen, Adam Gilchrist.
Kumble is the world's 3rd highest wicket taker in Test matches with 619 wickets in 132 matches. And Gilchrist was one of the world's most explosive batsmen; it was a very daunting task bowling against the Aussie once he was set.
Gilchrist was also famous for his magnanimous behaviour of walking when he felt he was out, even when the umpire was in a dilemma.
No other bowler has won more Test matches for India than Kumble. As a bowler, he was quite successful against the relatively dominant Australian batting.
Kumble's stats against Australia, particularly against Gilchrist, are also supportive of this. Kumble accounted for the Aussie's wicket on 9 instances in 18 encounters.
#1 James Anderson / Sachin Tendulkar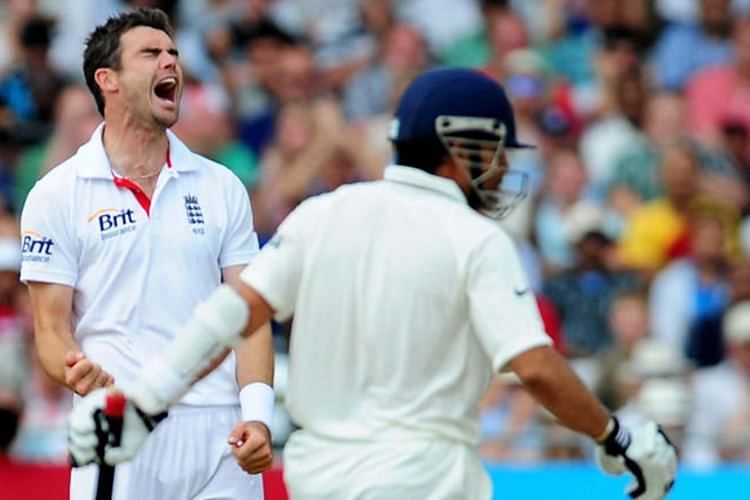 Next on our list is the greatest ever, Sachin Tendulkar. Very few bowlers can claim to have been a continuous headache for Tendulkar, but England's most successful bowler James Anderson can.
Anderson is the first English bowler to clinch 500 Test wickets. He is currently the fourth highest wicket-taker in Tests, and is at the top among all pacers, which makes him unique as pace bowling is a very exhausting task. His swing bowling, especially on home grounds, has always been problematic for most batsmen.
Anderson dismissed Tendulkar nine times in 14 matches, constantly troubling the legend with his swing and accuracy. In later years he also troubled Virat Kohli a great deal, continuing his habit of targeting the best batsman of the opposition team.
3