5 great cricketers who failed as captains
13.04K //
Timeless
Leadership is a skill that not many possess. Even the best player of a particular sport might not be a good captain.
In cricket, there have been players who were regarded among the best in their field, but they weren't as good when it came to captaincy. On the other hand, lesser players turned out to be better captains.
So here are 5 great players who failed as captains:
Andrew Flintoff
There was once a time – during the early part of the 21st century – when Andrew Flintoff was the best all-rounder in the world. He was the pure epitome of how an all-rounder should be like – hard to get rid off while batting and almost unplayable with the ball in hand.
If it wasn't for a career plagued with injuries, he might have finished off as one of the top 3 all-rounders ever. Having him in the team was like having two players simultaneously. As a captain, however, he was poor to say the least.
He captained the Three Lions in 11 Test games and had an atrocious record of 7 losses, 2 draws and 2 wins. Despite having an aggressive approach as a player, he couldn't replicate it as a captain in a controlled way.
After captain Michael Vaughan and vice-captain Marcus Trescothick were declared unavailable, Flintoff was made the skipper of England for their tour of India.
Playing an outstanding game against India in his first Test as a captain, where England won by 212 runs, many thought that he was destined to be a great captain for his country. England drew that 3-match series 1-1 and "Freddie" was named the captain for the 7-game ODI series.
However, things went downhill from there as they lost the series 5-1 with Flintoff being rested for 2 games. After that Flintoff won just 1 Test game as captain – against Sri Lanka – and had to face the humiliation of losing the Ashes 5-0 to Australia.
Thankfully, for England, Vaughan returned and took over the reins from the all-rounder. As a captain, he only just won one series and that was against Australia in the Commonwealth Bank One-Day International Series. A disappointing return from a terrific player.
Heath Streak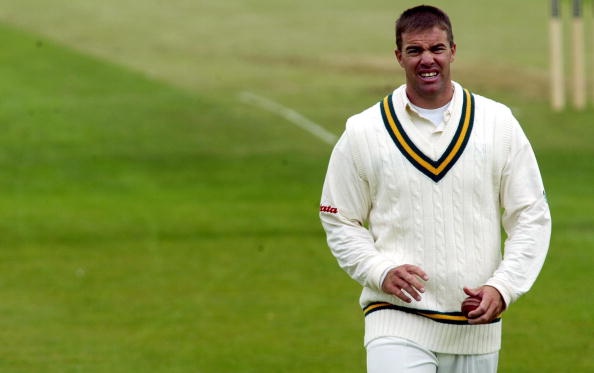 Any man that can make Bangladesh's fast-bowling department look great can be labelled as a genius. And Heath Streak currently holds that accolade. Since becoming the bowling coach of the Tigers, the likes of Rubel Hossain and Taskin Ahmed have flourished. However, he couldn't inspire in the same way as a captain.
During his day, he was a great bowler himself who was more than a handy batsman when needed. With bowling averages of 28 and 29 in Tests and ODIs, respectively, he stamped his authority as Zimbabwe's greatest ever bowler.
From 2000 to 2004, the current Bangladesh bowling coach led his country in 68 ODIs, losing a mammoth 47 games and winning only 18. It wasn't that Zimbabwe were a terrible team – they were definitely better than the current side – and could have done much better than what records suggest.
To be fair to Streak, though, the race row that was going on in Zimbabwe at that time – with black players being on the better side of things – tied his hands a bit. He even accused the board of asking him to falsely tell the white players that "they weren't good enough" to play for the team.
However, he still remains the greatest bowler his country has ever had and his performances as a captain were still praiseworthy, even though he couldn't inspire his teammates to do the same – or like he has done with the bowlers of the Bangladesh cricket team.