Indian cricket team captain MS Dhoni has become the latest sportsperson in India to be the subject of a biopic to be made in the Indian film industry.Despite being the most successful Indian cricket captain, taking the team to victories in all major ICC tournaments, along with No. 1 ranking in Tests, albeit for a short duration, it's surprising to see a movie being made on a current cricketer. And not just any cricketer, but the man who is under immense scrutiny and public watch all the time!Dhoni's biopic is set to hit the screens next year, and one wonders how the man from Ranchi, though hugely popular, is the first choice for filmmakers when he stands a long way down the line when it comes to cricketers who deserve a film on their life's story.Here's a list of Indian cricketers who deserve to be made a biopic on them before the current Indian captain.
#5 Mohammad Azharuddin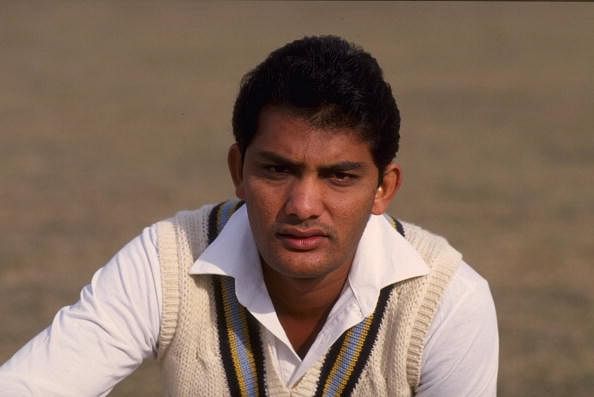 The fall of a hero. He was India's then most successful captain, on the verge of completing 100 Tests, before the biggest controversy to engulf Indian cricket disgraced Mohammad Azharuddin and made him a public villain.
The Hyderabadi craftsman was one of the best Indian batsmen of his era and his alleged involvement in the match-fixing scandal which broke out in 1999-2000, came as a shock for world cricket. His ban was removed by the Andhra Pradesh High Court in 2012, but in public domain, it's unclear what really transpired in the dressing room during those shady years.
Even outside the cricket ground, Azhar's relationship with actress Sangeeta Bijlani has been a source of gossip among fans, and add to it his entry into politics with Indian National Congress, followed by his election as an MP from Moradabad in UP, and the story has all the ingredients for a typical Bollywood masala flick.
If rumours are to be believed, Ekta Kapoor has acquired the rights to make a biopic on the former Indian captain, and has cast Emraan Hashmi to play the role.
#4 Kapil Dev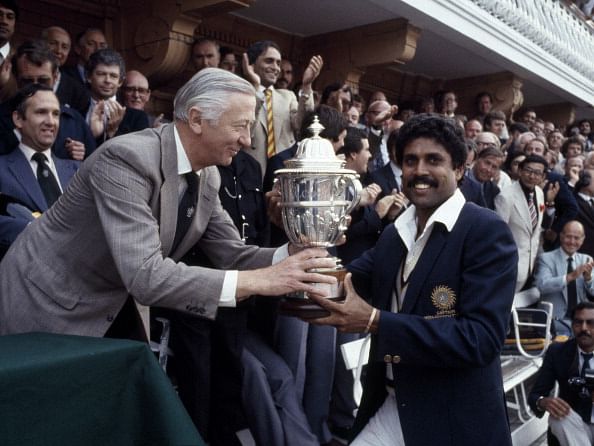 India's first genuine fast bowler and the last pace all-rounder so far, Kapil Dev captured the imagination of Indian cricket fans like no other before him. Hailing from a modest background, he went on to become India's premier strike bowler and its first World Cup winning captain.
One of the greatest all-rounders of all time, he was named the Indian Cricketer of the Century in 2002 by Wisden.
His rise as a cricketer, his alleged differences in the dressing room with another great Sunil Gavaskar, his leadership of a group of cricketers who nobody dreamed would win the World Cup, especially against the mighty West Indies, allegations of match-fixing which were later dismissed, his distance from the BCCI establishment, his role with the rebel Indian Cricket League, all scream of a roller coaster screenplay which can enthrall the audience.
Earlier in the decade, there were talks of a biopic on Kapil, directed by renowned filmmaker Shekhar Kapur, but the plans were shelved. More recently, Sanjay Puran Singh Chauhan, directer fo the film Lahore (2009) is working on a film on the exploits of the Indian cricket team in 1983 World Cup.
#3 Yuvraj Singh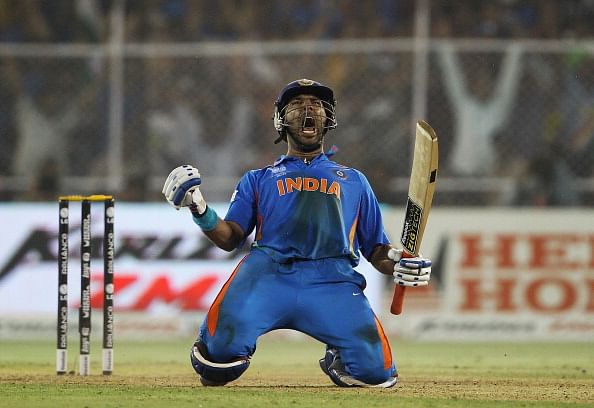 India's two biggest wins in 21st century - the World T20 in 2007, and the ODI World Cup in 2011 - came on the back of some incredible performances by Yuvraj Singh.
In 2007, he was unstoppable with the bat, hitting Stuart Broad for six sixes in an over, smashing Australia to pieces in the semifinal, and making it a memorable tournament both for himself and India.
In 2011, he pushed the bar further, ending with 362 runs and 15 wickets in the tournament, an all-round performance which won him the Man of the Tournament award.
But then the fairytale took a horribly wrong turn, and Yuvraj was diagnosed with cancerous tumour in his left lung and the world collapsed around him. He held strong, underwent chemotherapy and defying all odds, beat the disease. If that was not victory enough, he made a comeback in the Indian side, albeit not a permanent one.
In 2014 World T20, his struggle with the bat in the final showed the cruel side of sport, as he failed to get going and India lost the final. A few fans' ire, who threw stones at his house, became a national outrage.
His is a story of unprecedented courage by any Indian cricketer witnessed at a public level. Among current cricketers, it's Yuvraj, who deserves a biopic before any other.
#2 Sourav Ganguly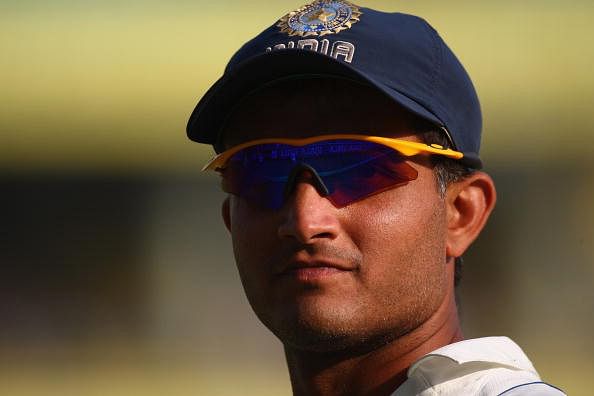 The man who breathed a new lease of life into Indian cricket when it was at its nadir.
At the turn of the century, Indian cricket was shocked to bits by the match-fixing scandal, its captain disgraced and the team in shambles. The man everyone looked up to, Sachin Tendulkar, failed to come good as a skipper, and the reigns were handed to the Bengal 'prince', Sourav Ganguly.
With the help from other seniors, like Sachin, Rahul Dravid, VVS Laxman and a coach like John Wright, Ganguly brought the team back on its knees, and did something more.
Known for being good only at home, Dada, as Ganguly was famously known, taught a team of youngsters to give it back to the opposition, harden its skin and fight overseas for wins, and not just be content with draws, looking to avoid whitewashes.
Under Ganguly, youngsters like Yuvraj Singh, Virender Sehwag, Zaheer Khan, Harbhajan Singh, Mohammad Kaif represented a young India, which was not ready to give in to sledges and crumble under pressure. With Sachin, Dravid, Laxman and Kumble, it was perhaps the golden period of Indian cricket.
And then the public spat with Greg Chappell, a coach earlier endorsed by the Indian captain, but later who became a symbol of division in the Indian dressing room. Ganguly was removed as skipper and dropped. But the man made a spectacular comeback and retired later with his head held high.
It's a story every Indian cricket fan would love to see on the big screen.
#1 Sachin Tendulkar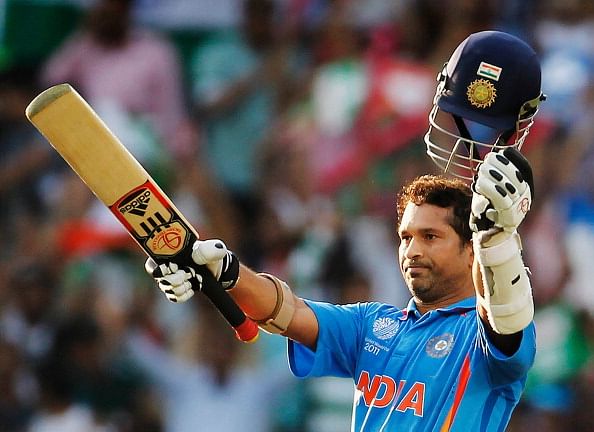 The greatest of them all. The big man, the 'God' of cricket for a billion cricket fans - Sachin Tendulkar's is the biggest cricketing story waiting to be captured on the big screen.
Perhaps the greatest cricketer of all time, the story of Sachin Ramesh Tendulkar can be told from a billion different perspectives, with each fan claiming to have a view of their own.
From making his debut as a 16-year-old, to becoming the one constant, not just in Indian cricket team, but in the lives of all the fans who followed cricket and his exploits religiously for over 24 years, Sachin's story is an epic tale waiting to be told.
Perhaps it's too grand to be captured over just a few hours, and perhaps a Tolkien-esque screenplay, along with the grandeur of Peter Jackson, would do justice to Sachin's story.
But one thing is for sure – India can never have enough of Sachin Tendulkar. Despite keeping him under the microscope for over 2 decades, India doesn't know Sachin Tendulkar the man. The man who has spoken too less and who has worn a mask, keeping a straight face all his career. The story seeps out into the public domain through those who have been in contact with the 'demigod'.
A film on Sachin Tendulkar, and not just from an outer perspective, but a personal one, would be hugely cherished by countless over the world.