Since the inception of the sport, we have seen untold phenomenal records being made and broken in the game of cricket.
While some of them seem fragile and shaky, there are others which mask an everlasting facade, persevering to defy the well-known saying "Records are made to be broken".
In this article, we have taken a peep at the 5 unique records that are presently boasted by Indian cricketers. So without further ado, let's dive straight in!
---
5. MS Dhoni - Most times bowled in international cricket while playing as a wicket-keeper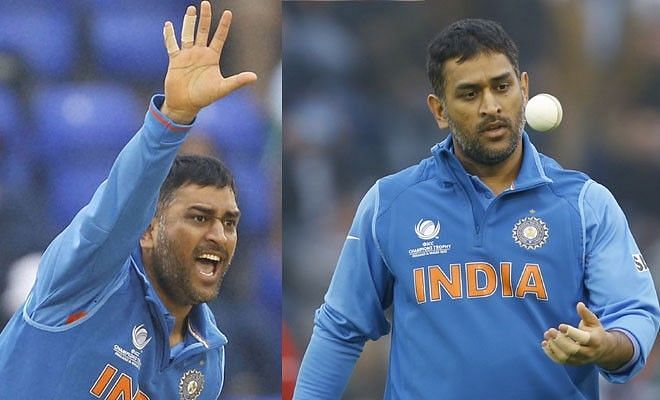 MS Dhoni will most likely go down in history as the most fascinating cricketer ever. Although the veteran is widely known for his splendid captaincy, there's all but nothing that the former Indian skipper has not put to the test.
Apart from batting and wicket-keeping, 'Captain Cool' has also experimented with bowling and surprisingly, holds a record in that category.
The 38-year-old has bowled nine times in international matches, which is the most for a wicket-keeper. He has bowled a total of 132 balls in professional cricket and also took a wicket by dismissing Travis Dowlin in a One Day International in 2009.
4. Bapu Nadkarni - Most consecutive maidens in Test Cricket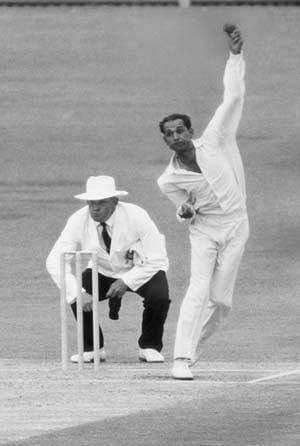 In the face of the introduction of the shorter formats of cricket, there are many cricket pundits who still deem Test cricket as the main format which actually evaluates a cricketer's abilities, and the one-time Indian cricketer, Bapu Nadkarni, owns an interesting record in that format.
Nadkarni bowled 21 maiden overs, that is to say, 131 scoreless balls, in a row against England at Madras in 1964.
He was prominently known for being an economical spin bowler who could create several opportunities of wickets for his fellow bowlers courtesy of his controlled bowling.
3. Irfan Pathan - Only bowler to take a Test hat-trick in the first over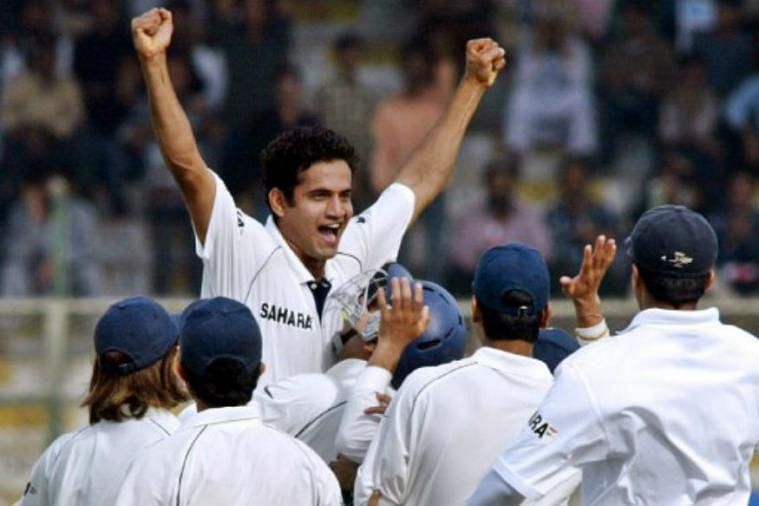 Hat-tricks are quite hard to come by and are one of the proudest achievements in the cricketing career of a bowler.
All the same, Irfan Pathan achieved that feat in a grand fashion when he took a hat-trick in the first over of the match against Pakistan in 2006, becoming the first and, to date, only bowler to do so.
Pathan dismissed Salman Butt on the 4th, Younis Khan on the 5th and Mohammad Yousuf on the last ball of the over to reduce Pakistan to 0/3 at the end of the opening over of the match. Unfortunately, India went on to lose that match.
2. Rohit Sharma - Most double centuries in ODIs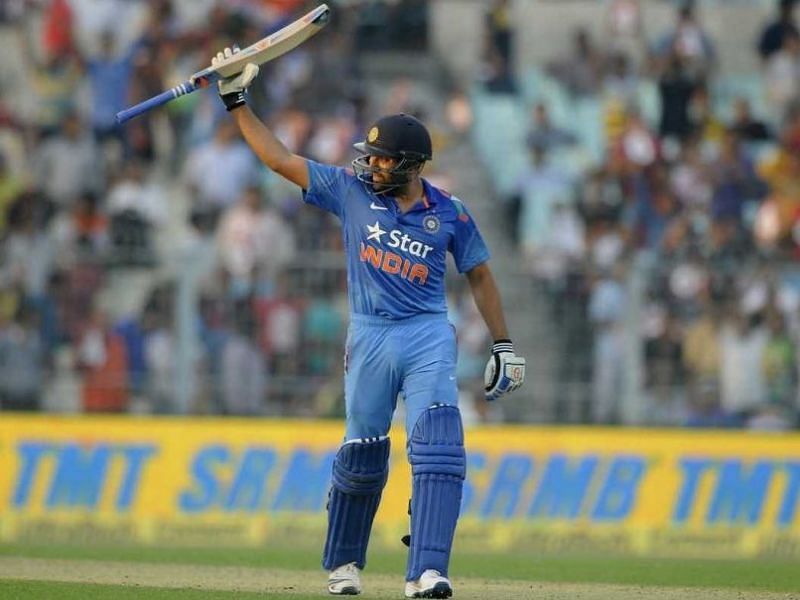 Out of the seven double tons notched up in ODIs, Rohit Sharma owns nearly half of them with a tally of 3 double hundreds.
The Hitman struck his first double century against Australia at the M Chinnaswamy Stadium in Bengaluru on 2 November 2013. He racked up 209 against the Aussies to join the illustrious duo of Sachin Tendulkar and Virender Sehwag.
The second double ton was achieved at Eden Gardens in Kolkata against Sri Lanka when he produced an astounding 264, which is also the highest ODI score ever as of now.
The third and the final double hundred came on 13 December 2017 when the Mumbaikar smashed an unbeaten 208 off 153 balls to fire India to a mammoth 392 against Sri Lanka.
1. Sachin Tendulkar - Most international centuries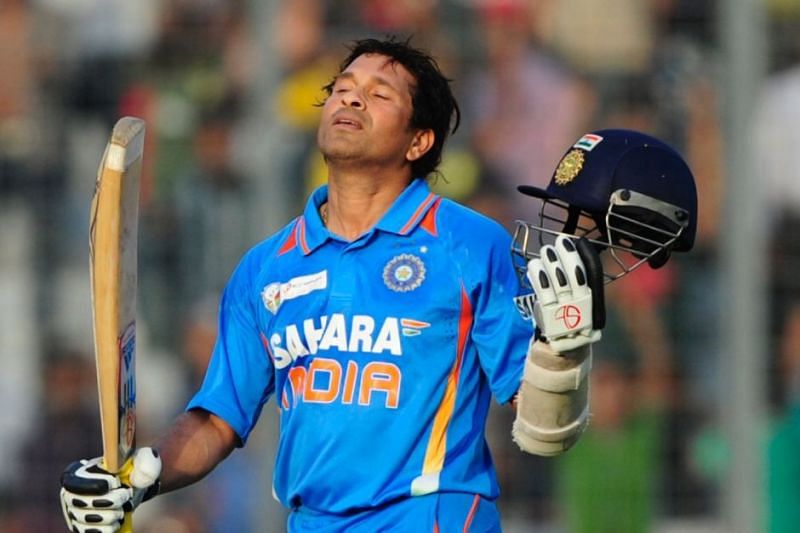 Arguably the greatest cricketer ever, Sachin Tendulkar holds the prominent record of the most international centuries scored by a batsman.
The legendary Indian cricketer accomplished his century of hundreds on 16 March 2012 against Bangladesh, establishing a seemingly unbreakable record.
However, his 100th century went in vain as the Indian cricket team was mauled by The Tigers in the very match at Mirpur.