A letter to Sachin Tendulkar by an Indian cricket fan
1.80K //
29 Nov 2012, 23:18 IST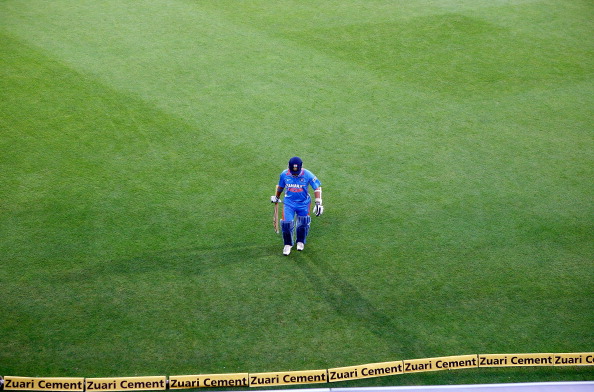 Dear Sir,
To begin with, I'd like to say that you are the best batsmen to have played the Gentlemen's Game. You've been the only constant in a world of variables, stayed strong through the ups and downs and last, but not the least, done all this with a smile on your face. For this, you have my utmost respect.
The word 'Tendulkar' has become synonymous with the sport Cricket ever since you made your test debut on the 15 November, 1989. You hold all the records that are there to be held in the cricketing world including a hundred international centuries, which is just mid-boggling. For this too, you have my utmost respect.
They say 'Nothing lasts forever' and no matter how bitter that may seem, it is true. I can only imagine how hard it will be to finally hang up your boots after 23 years of selfless service. But, everything must come to an end.
Over the last 10 innings, your average has been 15.3 runs. With all due respect, I'd like to say that that average is simply unacceptable in professional cricket. Great players have come and gone in your time in the Indian Team. The likes of Saurav Ganguly, Anil Kumble, VVS Laxman and Rahul Dravid have come, have seen, have conquered and retired with their heads held high. I request you to do the same.
I know how much you care about the Indian Cricket Team and how much you worry that it will fall directionless. Take the retirement of Rahul Dravid as an example. After he left, the world wondered who would fill his boots. And then rose Cheteshwar Pujara. He took the world of cricket by storm and made us all proud Indians. I'm sure that out of the 1.2 billion people in India, 1 person can take your place and lead India to glory.
I honestly feel you should have retired at the pinnacle of your career after winning the World Cup in 2011. But I guess the hundredth hundred was on your mind. Then, I expected you to retire after getting your hundredth hundred. But, still you hung on.
In conclusion, I'd like to say, Sir, you have been a hero to me and made a lot of proud Indians. But, it is time to hang up your boots and pass on the reigns to the next generation.
Sincerely,
An Indian Cricket Fan