Action Replay: Cricket in 2012 – Part 1
780 //
31 Dec 2012, 11:17 IST
When everybody was looking forward with either fear or excitement about the doomsday, Cricket in 2012 made sure that its fans were not left in limbo. Everyone will accept that 2012 produced every good, bad and ugly thing that Cricket could hold. Records, centuries, partnerships, classic debuts, retirements, proposed change of rules, white washes, defeats at home, spot fixing and even more.
But fans were deprived of the Ashes series due to limited overs World Cup's for two consecutive years. Also, the historic Boxing day at MCG also ended prematurely in just two and half days. The Cape Town Test fell prey to commercialism and ended as a T20I game at Port Elizabeth. Can all these cons of 2012 be overcome by the pleasure of watching Indo-Pak ties resuming?
How the teams fared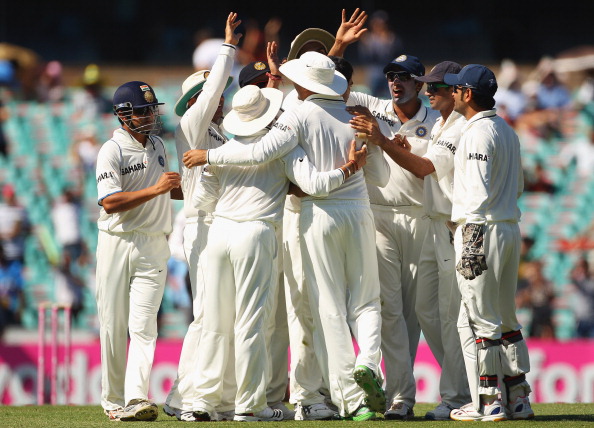 Australia reintegrated well under their new coach and new thinking captain and have again grown as a threatening unit at home; Bangladesh, yet another year, proved that they are still minnows and dark horses; England accidentally stepped on a sparrow grenade (tweets and text messages), lost their captain to it, cautiously settled things and ended the year achieving the unachievable; India, with their never smiling coach and running-out-of-ideas captain, paid for their lesser commitment and ended up being invaded after 8 years at home; New Zealand continued surprising themselves with victories even though they have the hard hitters; Pakistan were silent killers and amidst all corruption surrounding them, they rented a home and remained competitive; South Africa remained true to their potential and every player now knew what their role is and every coaching staff knew how to effectively move the players from behind; Sri Lanka, with lack of matches against India at home and in the neighborhood, are now ready to take up the Choker's tag; West Indies, the ones loved by all teams, without too much of an ego, settled all their disputes quicker, gelled as a team and took away all the attention and talk from the 'sprinkler' to 'Gangnam'; Zimbabwe just lost their way, lost their lone test match of the year and even said a good-bye in the world cup even before the tournament actually started.
Spirit of Cricket in 2012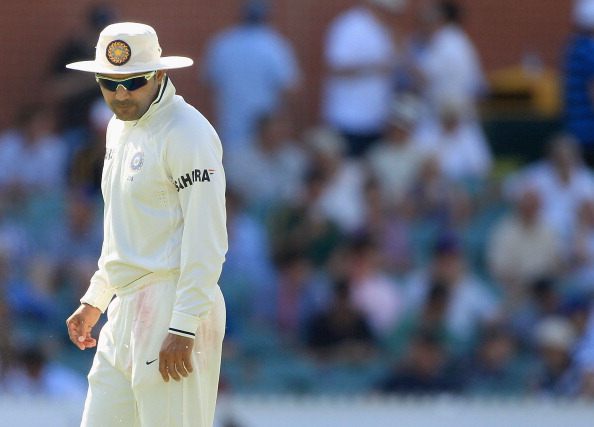 With talks on the 'spirit of cricket' on a high ever since 'only one team played in the spirit of the game' remark by Anil Kumble in 2007, a player's every movement got attached to that spirit. And with lots of rule changes, the gap between rules and the general thought on 'gentleman's game' have widened. The 'Mankading' rule, in specific, has created a flutter, first in an ODI between India and Sri Lanka in Australia when India's stand-in captain Sehwag thought that it wasn't in the spirit and next time was in a county game between Somerset and Surrey where the captain upheld the decision and later said he didn't have time to reflect. In both the occasions, the bowler had warned the batsmen for backing up too far before going for the rule and at both times, the captains had a different thought on the spirit of the game. If the rules are there to be followed and if adhering to indirectly means playing in the right spirit, then every rule should be applicable. There was no law that says the batsman has to be warned before but that's the unwritten rule and so the bowlers have indeed tried to keep up the spirit but it's only that the batsmen who took everything for granted.
The Good Byes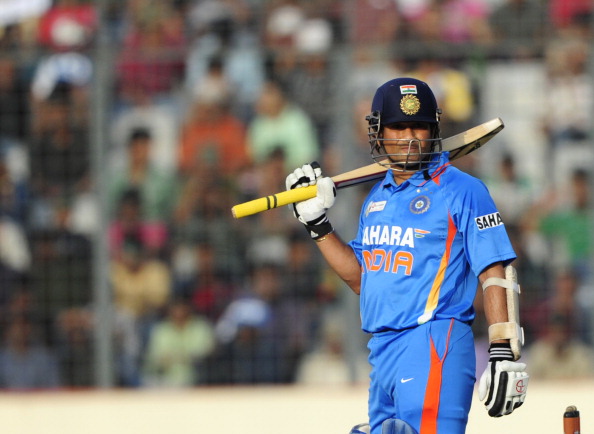 2012 saw the last set of those cricketers, who came up the aisle in traditional way, bidding farewell. From Rahul Dravid till Michael Hussey, the journey of cricket has been a golden era. But alas, even here, it will be Sachin Tendulkar's ODI retirement that will be talked about and not Rahul Dravid's. Pity you Dravid! But one has to wonder why those wonder boys of India took to have a silent retirement. None of them wanted a farewell game, a special game or an emotional moment. It's just the television that came to the rescue of the loyal fans of the game. They were denied their right to watch their heroes one last time.
The return of Yuvi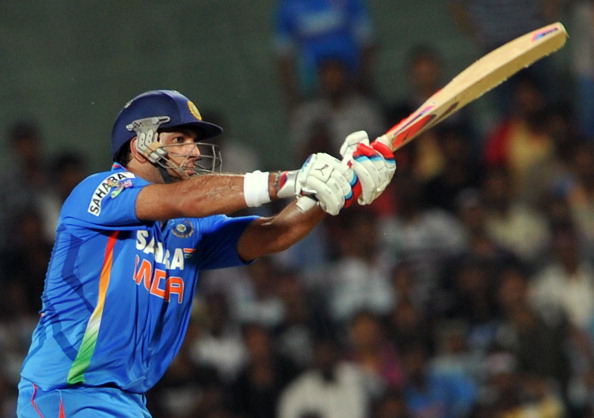 After a lone long battle, Yuvraj Singh was back. He may not be the Yuvraj who was seen during the 2011 world cup but then cricket got somebody who may now be knowing the value of life and the value of performing and the value of victory after a hard fought battle. He has so far proved himself in limited overs that he still has the fire in him. Hope he has the same zeal for test matches as well.
Ugly part of 2012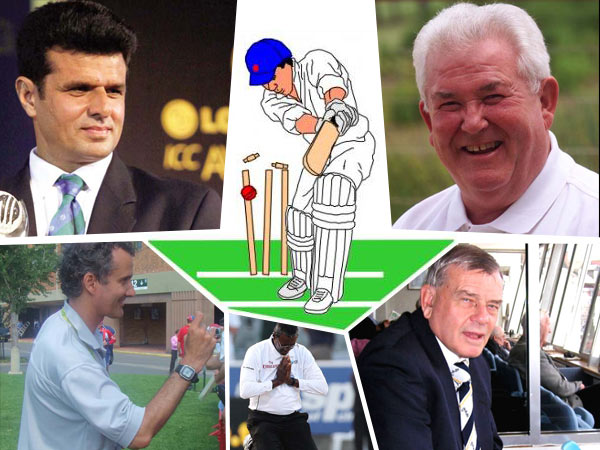 With Cricket resting in peace after the tainted Cricketers were punished, a shot went right through its face when umpires, who are called the guardian's of the game, were accused of match fixing. Corruption indeed poses a big threat to the integrity of the gentlemen's game and strongly affects the attachment we the fans feel with it. The ICC may be making efforts to keep the game clean but the core lies within the people who are responsible for fair play.
The men who made 2012 their own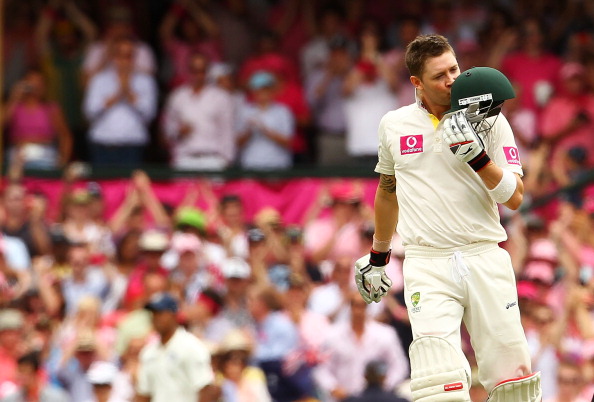 With 4 scores of more than 200 in a calendar year, Michael Clarke made himself known as a player who can carry on the legacy of the baggy green. He has not only achieved the one which even Bradman couldn't achieve as a batsman but has also proved he is the capable captain to have taken over the reins from Ponting by showing time and again that he wanted to win test matches by declaring at competitive scores and by also maintaining a steady partnership when in need. His century against SA at Cape Town in 2011 was not just a one-off case. Not a surprise that he finished 2012 as the leading run scorer in test and the number one test batsman.
Just 10 tests but more than a thousand runs. That was Hashim Amla in 2012. The first South African to score a triple hundred. Well that's expected. The best part of Amla was his announcement that he does fit into the ODI brigade by scoring a century against England at Southampton and fastest to 3000 in 12 innings fewer than Viv Richards.
With the ICC ODI player of the year award, Virat Kohli showed he is a ODI specialist. 5 ODI centuries all in foreign soil and 3 test centuries made Kohli the go-to man for Team India. His stand out performance is definitely his first test 100 in Adelaide, in the series where every experienced Indian player was unable to score. With captaincy rumors surrounding him and having been looked as the integral part in all formats of the game, Kohli should now show that he can indeed take over the burden from the seniors on his shoulders.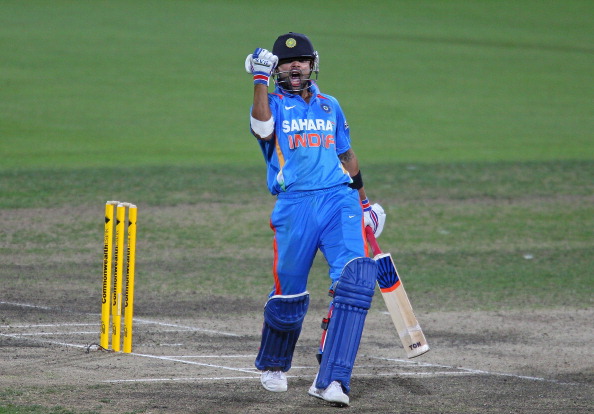 Pietersen, Pietersen, Pietersen. Every side Alastair Cook turned, there was Kevin Pietersen. Cook turned all those distractions and is now challenging Pietersen by getting to 7000 test runs, faster than any one. 5 consecutive test centuries as captain, Cook led his team with distinction. He is now one of the 4 captains who have won a test series in India. With age on his side, can Cook challenge Tendulkar's test records? Long way to go.
Ever since getting back into the team, Marlon Samuels didn't look back. The unlikely hero won the man-of-the-match in the T20 world cup final. He had worked hard for his comeback and 2012 is Samuels's year without a doubt.
With the above list bringing only the batsmen, 2012 can definitely been termed as the batsmen's year if we forget the performances of Mitchell Starc, James Anderson, Morne Morkel and Rangana Herath. Each of these bowlers gave their best wherever they bowled and are ready to take over the work from their seniors and fill the void.
To be continued…