An Indian who fell in love with English cricket - A justification of defection!
1.07K //
16 Dec 2012, 17:58 IST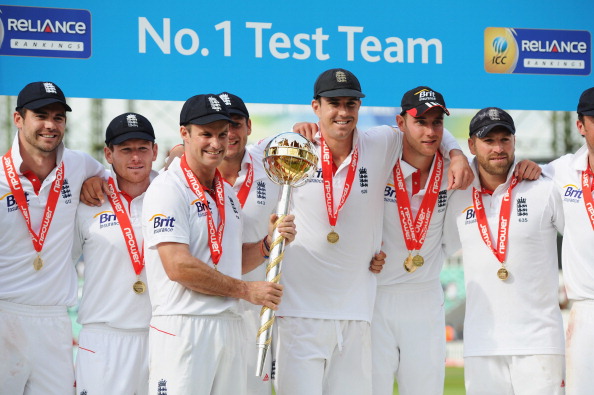 This piece, I write to justify my defection. I began supporting England over India about 2 years ago and I'm here to justify this act of 'treason'.
I started off as an average Indian cricket fan. I devotedly followed every match India played – eyes glued to the television set, not taking the chance to blink lest someone gets out in the meantime. Heck, I even believed with total conviction in 2003 that the Australians attached springs to their bats to win the World Cup final. Lakshmipathy Balaji was my favourite bowler, and I pushed for Subramaniam Badrinath to be on the team. In excitement, I jumped off a wall, tore a ligament permanently as India knocked the hosts South Africa out of the inaugural World Cup T20 and went into the semi finals against Australia. I prayed feverishly as the last over of the final was bowled. India had a glorious run following this period, and then they began to just wilt away.
Over this period, I had also transformed from the average Indian cricket fan to a cricket fan, wherein I began to appreciate the strokes of both sides, appreciate the nip of the ball, whoever produced it and also appreciated a good catch even if it dismissed say, Rahul Dravid. It is then when you start appreciating good cricket, no matter who is playing and I began watching matches India didn't play.
And then, came the Ashes 2009-10. It was probably one of the most brilliant test matches I've ever seen (followed actually, I live in the jungle incidentally) and it's a pity I never got to watch it. In the 1st Test at Cardiff, it was probably one of the best displays of batting and bowling in a single match, a cliffhanger almost, but the beauty was that the match didn't produce a result; it was a draw, and how they fought for it! Along came the fascination for the English.
For starters, these men were really handsome (cricket point of view and otherwise) and I really enjoyed watching them flash their pearly whites (apart from Matty Prior of course). Much of where English cricket stands in my opinion would be thanks to its administration. They had a board that looked beyond television rights and achieved that connection with its fans, that other boards (especially the BCCI) have hitherto failed to do. The TwelfthMan is ECB's master stroke, I'm certain this has captured the hearts of one too many cricket fans.
The England and Wales Cricket Board also has this amazing player rotation system, ensuring that every player has his chance in the English squad. Elsewhere in the world, the BCCI are busy turning a blind eye towards Subramaniam Badrinath, Ajinkya Rahane, Manoj Tiwary and until very recently even Cheteshwar Pujara. Somehow, the English seem to have a stronger domestic system than the Indians. Regional issues are negligible to absent in ECB's idea of selection.
If Indian fans are disappointed with the team, half of that could be attributed to how the Board has been functioning. Frequent fall outs between the selectors, all of the Board's internal politics has led to a feeling of intense exasperation amongst most Indian fans. Indian cricket has fallen for seniority issues, regional politics and other things only India(n) (cricket) can make issues out of.
Thanks to the Indian cricket board and selectors, I have turned into an English cricket fan, and I don't regret it one bit!