January 5th 2022 - A day that will forever be etched in Bangladesh cricket history. Dubbed the miracle in Mount Maunganui, Bangladesh pulled off one of the all-time greatest victories in Test cricket as they defeated New Zealand by a comfortable margin of eight wickets. A result that would have made millionaires out of people betting against a Tigers victory.
Odds completely against Bangladesh
New Zealand were still fresh after lifting the inaugural World Test Championship trophy in July 2021. However, Bangladesh had endured a rotten run in the longest format, having won just three of their previous 15 Tests.
Tigers had just secured four away victories ahead of this encounter. Furthermore, they landed in New Zealand on the back of a 2-0 home defeat against Pakistan. The home side were clear favorites heading into the match.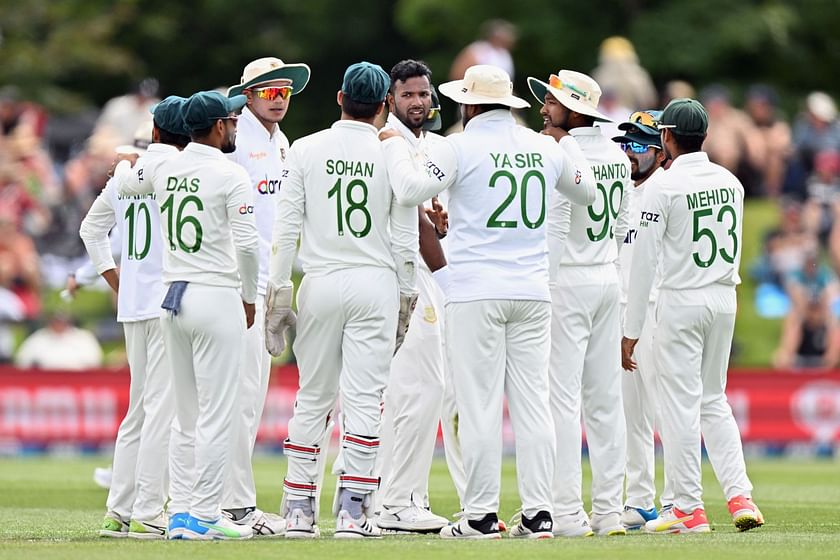 It wasn't just the on-field form that the visiting team was battling against. They came into the series amidst COVID-19 restrictions, as they were forced to enter three extra days of hotel quarantine (after their spin coach Rangana Herath tested positive for Covid-19). They were also without two of their greatest players - Shakib Al Hasan and Tamim Iqbal.
Despite all the obstacles in front of them, they went ahead and made history anyway!
---
Ebadot Hossain - The orchestrator of the miracle
New Zealand batted first and scored a decent 328, thanks mainly to Devon Conway's 122 - A man going through a purple patch. The visitors responded brilliantly with half-centuries from four of their batters, including captain Mominul Haque.
Bangladesh posted 458 on the board and gained an edge with a lead of 130. The home side were definitely in the backseat at the end of the first innings. But they were the world champions and an incredibly formidable side at home. The visitors, on the other hand, had not won a match in New Zealand in any format in 32 attempts. The home side was going to make a comeback and make things go back to normalcy, right?
Not if you ask Ebadot Hossain. Coming into this match, Ebadot's numbers (11 wickets in 10 tests at an average of 81.55) wouldn't have inspired much confidence in anyone. But two years after making his debut in New Zealand, he delivered a history-making spell for Bangladesh in the same nation. A career coming full-circle.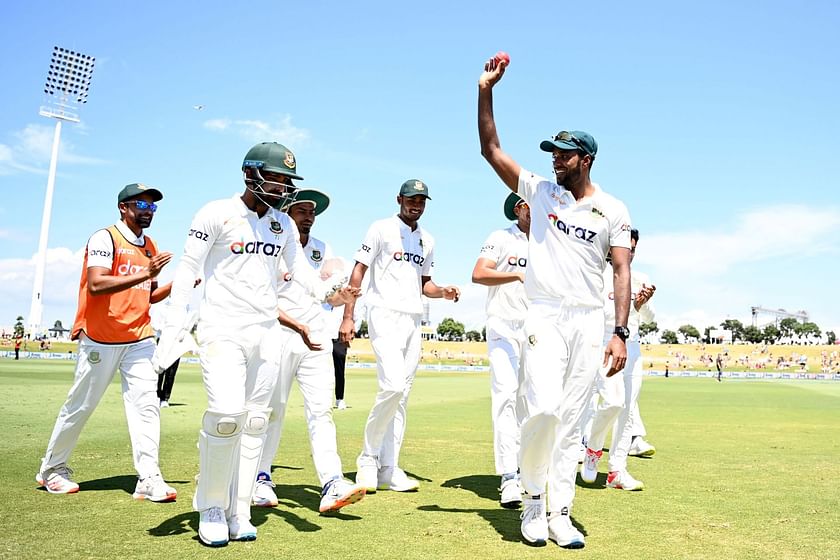 Ebadot bowled 21 menacing overs, dismantling the entire top and middle-order of New Zealand. Ross Taylor's wicket was the most special one - his fifthth wicket of the innings - as he bowed down in Sajda followed by his trademark salute. A celebration worthy of achievement.
He finished with 6-46, the best bowling spell by a Bangladeshi pacer overseas. It was also the first time in eight years that a Bangladesh pacer had picked up a 6-for in tests. As a result, New Zealand were dismissed for a score of 169.
In reply, Bangladesh lost two wickets but sealed an easy chase in less than 17 overs.
---
The Giant slayers
Bangladesh have had their share of special wins in their cricket history - 2005 ODI win versus Australia, 2017 Test win versus Sri Lanka, or 2015 WC win against England. But those were scrappy wins.
This victory against New Zealand was different. They dominated a much superior opponent across all five days, and hardly gave them a sniff. They usually relied on their spin prowess to deliver them wins, but this time it was their pace attack that delivered this improbable win.
A win that should be celebrated for years to come and built upon to make them a consistent unit in the test format.