Satire: BCCI plans for 2013
3.20K //
09 Dec 2012, 16:15 IST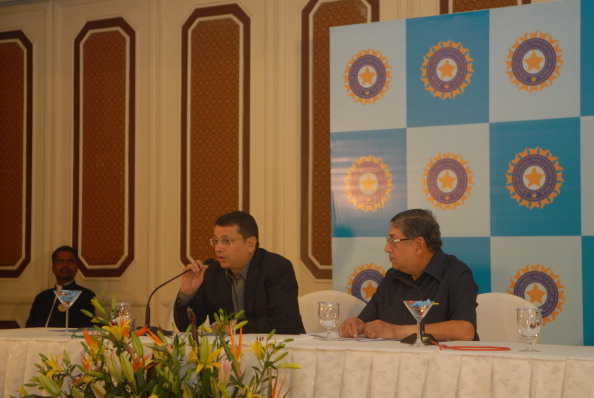 After the BCCI committee meeting, it has put forward the name of the countries like Ireland, Afganistan, Netherlands and Kenya and has requested forced ICC to give these countries Test team status.
BCCI wants these countries to tour India in the 2013 season so India can regain their number 1 test team status, but BCCI has put some conditions to this:
- Each team should travel India once a year.
- These teams will play only against India for first 2 years.
ICC, thinking on BCCI's forced request, has decided to give these countries a test team status.
When the contact was made with the Ireland Cricket Board, they were quite happy to know this and are now planning to get back Eoin Morgan to Ireland. However, when the BCCI came to know this, they denied this move as Morgan is a much better player of spin than some of Indian players.
Sri Lankan Cricket Board was quite upset with the move, as they won't get to play against India twice a year and hence they won't be able to earn the money. So they have offered to drop Ajanta Mendis and Herath if they were allowed to play against them on the Indian square turner pitches.
ICC also requested BCCI and put forward the name of China as a test team, but BCCI rejected this as China takes these things seriously and within 2 years they will start defeating India.
When we contacted a few Indian players, this was their response:

MS Dhoni - First thing is that I will be captain for next 5 years and I want two pitches to be made on each ground, one for Indian batting and other for the opposition batting, and the Indian captain can change the pitch on wish.

Gautam Gambhir –  I am happy to know about the BCCI's decision and am happy that test matches will get over within 3 days, and I can attend my nephew's first birthday and other family functions without missing a match.

Sourav Ganguly - I am planning to do another comeback.

R Ashwin – The BCCI is doing something good for players like us and I will end up having better batting averages than Yuvraj and Raina. Please no question about bowling.

Sachin Tendulkar - I will take this opportunity to say that my son Arjun will make debut in 2013 as it will be a better platform for him to launch, and I will be there on the field to guide him, which means I am not going to retire for the next 4 years.
After Tendulkar's statement saying he and his son both will be playing for India, Manoj Tiwary and S Badrinath have decided to retire with immediate effect.
Tiwary and Badrinath were contacted by news channels to join as cricket experts.
Hoping everything goes according to plan for the BCCI and the Indian cricket team, as then they will regain the number 1 test team status.
DISCLAIMER – This is a satire article, and should be taken in jest.