Be candid with the fans and save the game - An open letter to Sachin Tendulkar
2.66K //
15 Dec 2012, 13:34 IST
Dear Sachin,
When I can distinctly figure out what has been going on in your mind for quite some time now, I don't want to rub salt into your wound by asking you formally, "How are you?" I would be committing a big sin in doing that. I am neither going to beg you not to retire, nor am I interested in running a signature campaign appealing to the selectors never to drop you from the Indian team. It would be foolish on my part to hope for things which are not under my control. Even if the selectors do not dare to drop you, one day or the other, you would have to call it a day because everything, good or bad, must come to an end at some point of time.
To be frank with you, I have always been pragmatic and so I am not concerned about your retirement unlike many others. But my worry is all about cricket in India which l think might lose its sheen once you retire from the game, suffering from a loss in viewership. The day before yesterday was 12.12.12, the birthday of an actor who has perhaps, the largest fan following in India – Super star Rajnikanth. While he was addressing his fans (fanatics to be precise), he said not to make his birthday a big deal and instead asked them to take care of their parents, which was very important. That was really a good message, the primary purpose of which was to put an end to the fanaticism.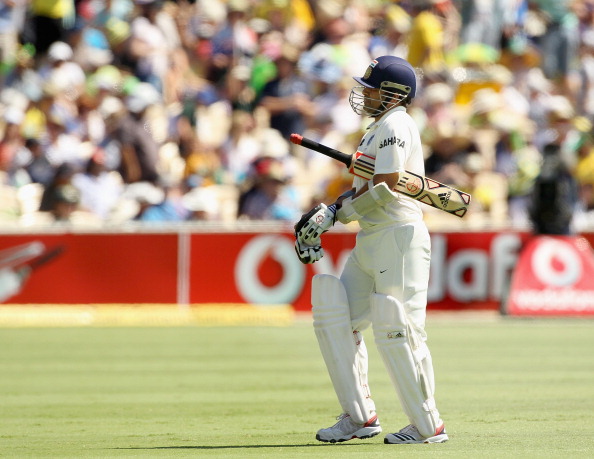 In terms of fan following, you are the Rajnikanth of Cricket. Just like him, you also have the responsibility to correct your fans and make them realize the truth. It is imperative for you that you educate your fans and let them face reality. Your message should be strong enough to convince them. See, it is not going to be easy for you to change the obsessive minds of your fans, but it is high time you prepare yourself doing it, simply because you are indebted to them. In fact, you are indebted to the game as a whole. So I request you to please show the Sachinists the right path and safeguard the game you love the most.
Even though your performances have not been up to the mark since the last couple of years, they are still behind you, cheering for you with the only hope that you would regain your lost touch somehow. Just like they had been with you during good times, they have never abjured you even during bad times. You are dwelling in each and everyone's heart and that's why probably you are referred to as "God". It is simply unimaginable for someone to get the support of so many fans like you have. You are fortunate to have millions of followers who never hesitate to switch their television sets off once your stint at the crease ends.
So it is time for you to give them back and alleviate them from ignorance. You need not narrate anything new for that; you just need to show them the facts. Since you are considered as "God", they would not mind listening to you and even if you declare to them that you are a mere mortal, they would still agree. In fact, this is what you have to tell them first that you are not God and support your statement with adequate reasons.
Tell them that, whatever you are now is because of cricket. Frankly, request them not to consider any individual above the game. Make them understand that you got your identity only because of cricket, without which your reach would have been limited to your family circles and close quarters.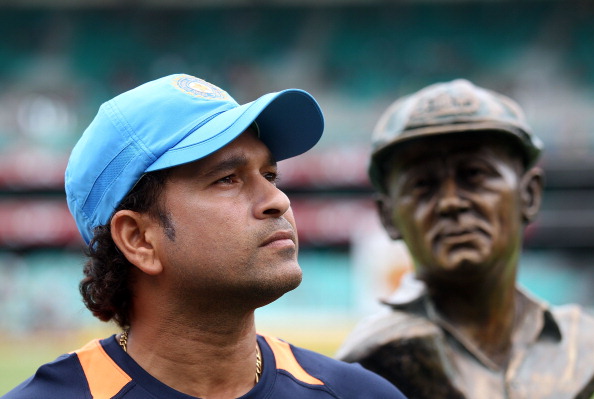 Tell them Sachin, even before you made your international debut, Sunil Gavaskar retired from international cricket, scoring over 10,000 runs in Tests and you had him as your idol. No disgrace in accepting that his technique against fast bowlers was better than yours. Reveal it to them that you had the aspiration of batting like Sir Viv Richards those days. Candidly disclose to them that you have never succeeded in intimidating the bowlers as much as the man from the Caribbean islands.
Dravid once said, "In the off side, first there is God and then there is Sourav Ganguly." You tell your fans that the God, meant by the Wall here, was not you.
Tell them Sachin, like you have mastered the straight drives, different players have had their own trademark shots which they played better than you.
Tell them Sachin, that there once existed a cricketer called Donald George Bradman who averaged 99.94 with the bat, playing in 52 Tests and yet was not nicknamed "God." Tell them Sachin, that it is not that your skills are much above the others which resulted in you scoring 100 international centuries. Straight from the shoulders enunciate that there were players who looked more promising and talented than you – cite Vinod Kambli's career as an example. Divulge to them the secrets (love and dedication) behind your success which stood by you to achieve more than the other talented individuals.
Tell them Sachin that you are also a human being who gets nervous in the nineties. Tell them Sachin that you are also owned by "Father time" and that the age factor catches up with you too.
It is all in your hands, Maestro. The game of cricket should not be orphaned after your retirement. Please make sure the game does not lose its viewership at any cost. We have seen you carrying millions of hopes on your little shoulders for the past twenty three years. I am sure all those millions are going to miss you once you quit the game. Many of them are of the opinion – "No Sachin means no cricket." Those people really require your advice. You tell them that instead of ruing over your retirement, once it happens, they should encourage their kids to become cricket players. Rather than thrusting academic pressure on their disinterested children, let them be allowed to attend coaching camps to get nurtured as future cricketers. Tell them Sachin, just like your parents who are proud of your achievements; let them derive pleasure by seeing their kids representing the country. Motivate them to nurture their young ones in such a way that their focus remains only on the game and not on things with malicious content like alcohol.
You are the face of Indian sports and so each and every word which you utter will be taken very seriously. The fans would sure respect your words and would continue to cheer for India even after you exit the game. Your press conference post retirement is where you can set things right and so please be very careful choosing your words whenever that situation occurs. It would be the best way of serving the game which has provided you the status of super-stardom in India.
In fact, I need not tell you all these things as you are now a member in the Upper house of the parliament and you have already expressed your intention of developing sports in India. Even if other sports get developed or not, the existing ones need to be preserved. I am sure when you leave cricket, you would have done enough to retain the fans of the game.
Thank You,
A die hard Cricket fan.